Have you ever thought about an adventurous holiday with a camper? Don't hang out on the beach all day or stay around the camper, but get out and about! A camper is ideal in all cases, so you have the luxury and comfort you are used to. You can enjoy a beautiful vacation in the mountains where there is plenty to do. In the summer you can enjoy walking, cycling and many other outdoor activities. In addition to these camper trips in the mountains, a camper is also very suitable for adventure cycling holiday. All ours rental campers are equipped with a bicycle carrier and offer you the comfort to come back after a hard bike ride.
Where to go with a camper?
The advantage of a holiday with a camper is the endless freedom. During an adventurous holiday in a camper you can go to the countries you want to go to. Maybe you even have a little too much freedom, because what are the most beautiful locations? We have already listed a number of destinations for you:
Camper holiday in the mountains
An adventurous mountain holiday! Enjoy walking and cycling while enjoying the beautiful view. Do you want something more extreme? Then go rafting or canyoning in the rivers or go canoeing in a beautiful lake. Scandinavia is ideal for such an active camper holiday. There you can enjoy breathtaking views and beautiful fjords. Would you rather go a little further south? Then view our inspiration page about Italy! There are active outdoor activities in many places in Italy. After such an activity, you can enjoy one of the many small villages with cozy markets.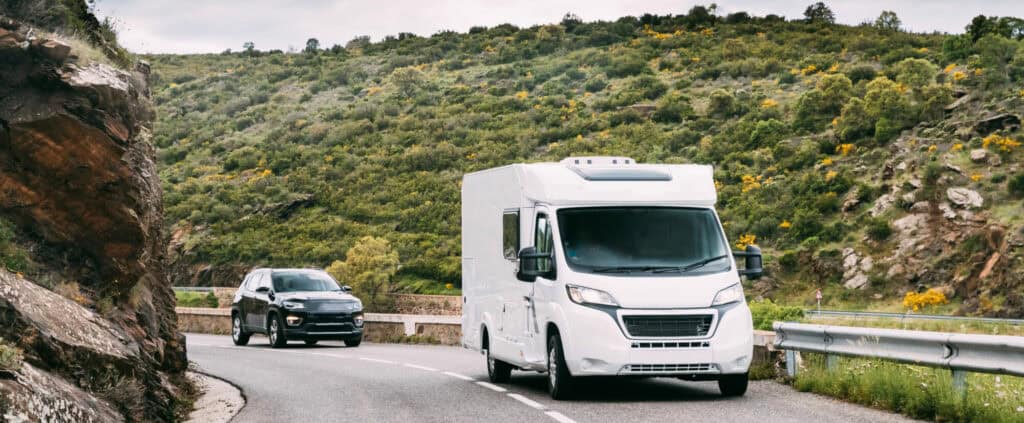 Sporty camper holiday
For some, a holiday is a time to completely relax, but there are also people who want to see things and undertake activities during their holiday. An example of an activity you can do during your holiday is SUP. SUPing has grown in popularity in recent years, standing on a board and rowing a paddle across a lake or river. You can SUP on almost any lake or river, whether you go to... Croatia of France go. In addition, you can completely adapt SUPing to your level. If you already have experience with SUPing, you can adopt a higher speed yourself, which is ideal during your adventurous holiday in a camper. But be careful not to fall off the board because then you have to swim, an activity that is also ideal for your adventurous camper holiday.
Cycling holiday with a camper
Would you rather go a lot cycling? Renting a motorhome is great! All ours rental campers are provided with a bicycle carrier and enough space for all your things. With a camper you can come and go as you please. This offers the freedom to move on to new places and discover challenging cycling routes. It is of course a holiday, so even if you want to cycle quietly during your holiday, a camper is a solution. In Europe there are plenty of beautiful locations for cycling. Cycling along the Atlantic coast in France, along the Rhine in Germany or perhaps you are looking for extra adventure and cycle through rugged Norway. And for people who prefer to stay closer to home, there is a lot to discover by bike The Netherlands or Belgium. Do you want a day of rest during your cycling holiday? No problem, the campers offer a lot of comfort to completely relax.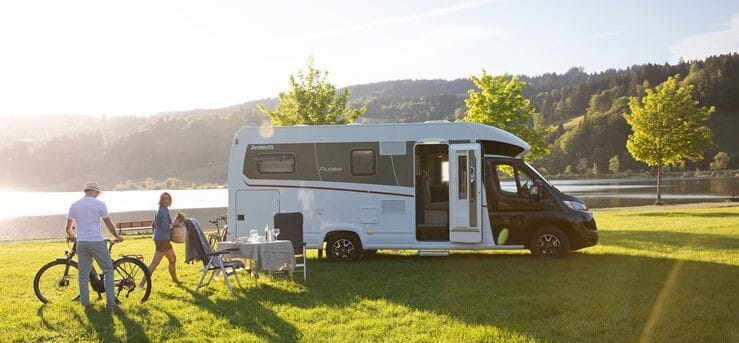 Winter camping in the Netherlands
The Netherlands is also a very beautiful destination if you like to go on an adventurous camper holiday. There is a lot to do in the Netherlands in all seasons, even in winter! Consider, for example, the Christmas markets near the Dutch border or the beautiful Limburg hilly landscape in winter. More and more holidaymakers are also taking their camping gear out of the attic in the winter. Unfortunately, not all campsites are open in winter, but that is no reason not to go winter camping. In winter it is often quieter on camping pitches, and the rate is also lower in winter. So no reason not to go.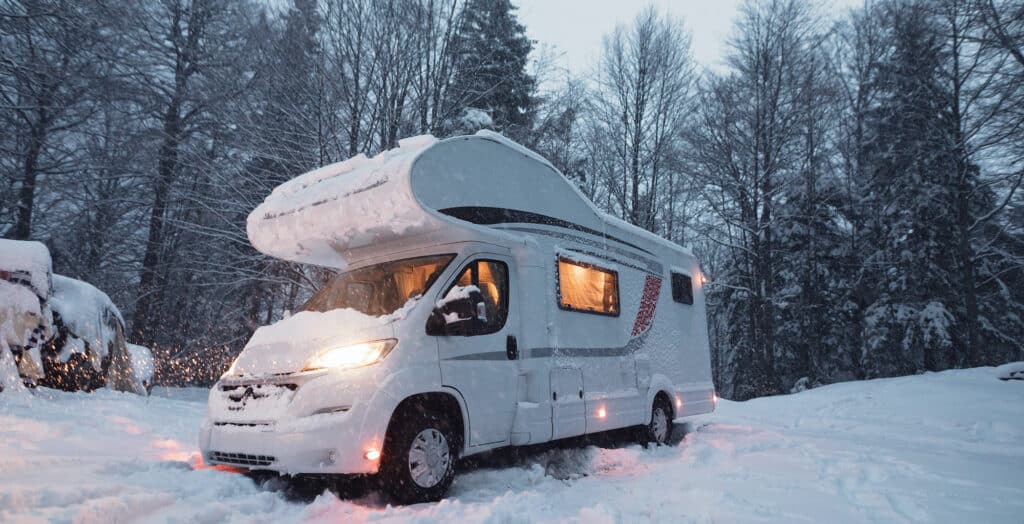 How much does a holiday with a camper cost?
Many see holidays as a period in which they really want to travel. But of course it is also important what an adventurous holiday with a camper costs. To our rental rates page you will find the rental rates. Also take a look at our offers, here you will find offers in certain seasons but also last-minute offers.
Inspiration for camper trips
Do you want to visit a day of rest and a big city or relax by the water? That is of course also possible. Inspiration for beautiful cities en beaches can be found on our destinations page. Also read the travel stories from others for even more tips and ideas.