At this moment you can just go on holiday with the camper. In fact; at the moment a camper is the ideal way to go on holiday! Your own house on wheels, complete with kitchen, shower and toilet.
Your camper holiday in Corona time
Below we would like to inform you about the possibilities surrounding your camper holiday. The crew of Camperhuren.nl has taken measures to ensure that the rental runs smoothly and we adhere to the guidelines of the RIVM.
We also did research and looked at the facilities that campsites have made to prevent spreading. We have collected for you on our selection of recreation parks and camper pitches.
Many campsites and camper pitches are open in the Netherlands. Campsites have adapted their facilities to accommodate campers self-sufficient enjoy their stay. The electricity, water supplies and place for emptying the toilet cassette are accessible. The camping pitches for campers on campsites are spacious. There are also several campsites that offer private sanitary facilities. Football pitches, outdoor playgrounds and take-away options at restaurants make the campsite alive for young and old.
Campsite owners are in close contact with the local authorities (GGD), the trade association and municipalities that keep them informed of (local) developments surrounding the virus. In addition, campsites ensure good hygiene at the locations.
What can you expect from us?
During your visit to our showroom we keep to the 1,5 meter distance. There is ample opportunity for this at our spacious location.
Before you come to collect the camper, we will send you an instruction film and you can download our app. You will find all the information about your camper here. Of course you can simply ask additional questions when picking up.
We are available 24 hours a day during your trip to answer your questions.
Our campers are cleaned at 100 degrees with an industrial steam engine. We also use professional cleaning products to disinfect the motorhome and showroom.
We can imagine that during the intelligent lock-down you got a huge sense of vacation. We are therefore happy to help you. Please take contact us with us.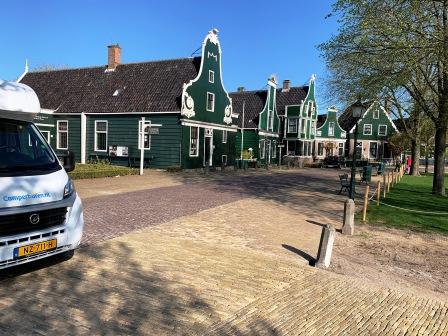 The most frequently asked questions about Corona
To properly prepare your holiday with a camper from Camperhuren.nl, we will inform you about the measures during your visit to our location, about ...