Do you want to go out in luxury as a couple? Or are you looking for a spacious and comfortable means of transport including sleeping place for 4 or 6 people? Then one rent a camper perhaps the solution at Camperhuren.nl! Below you will find an overview of all types of RVs from Camperhuren.nl that we rent out. In our wide range you can already rent a camper from € 600 per week. Several models can fall within one category, such as a camper with a French bed, a transverse bed, single beds or a Queens bed. When choosing a certain category, however, it is still possible to specify a preference for the (bed) layout. Quickly view all options and associated prices and make the perfect camper trip!
The convenience of a camper
A camper offers various advantages. Our diverse offer consists of campers for every group: couples, small and large families, a couple of friends, etc. Find the motorhome that suits your group and set off. During your trip you will experience the luxury and comfort that a passenger car cannot always offer. You can, as it were, live in your means of transport. Sleep, eat and move in one of the luxury motorhomes of Camperhuren.nl. In addition, we also offer practical extras, such as a navigation system and a garden set. Enjoy even more? Then view the comfort packages and go on a journey with a wonderful feeling.
Of course a camper cannot offer all comfort. Just think of the driving comfort compared to a passenger car. The height of a camper also influences wind sensitivity. The size of a camper can also be disadvantageous when you have to drive on narrow roads or in a city. Nevertheless, that should not spoil the fun. We can weigh the conveniences of a motorhome in comparison with other options, which means that renting a motorhome for a motorhome trip is an excellent choice!
In the video below we tell you more about using and driving a rental camper:
Inspiration for a motorhome trip
With a rental camper you can make your dream vacation come true. Maybe you already have an idea of ​​which direction you are heading, otherwise we would like to think along with you. Are you going for a camper trip that is all about sun and sea? Then a camper trip to Spain, France and / or Croatia is high on our list. Visit different beaches and enjoy the weather, but also easily visit different towns and villages. With a camper you are fully equipped and you can easily move your own from one place to another.
Are you looking for beautiful scenery, mountains and adventure? Then we introduce beautiful Scandinavia to you. For a holiday with the camper to Scandinavia, Iceland is not taken into account, as it is an island that you cannot easily reach with the camper, unless you use the Smyrill Line. The countries that you can travel through with a camper are Denmark, Sweden, Norway en Finland. We provide all the necessary information for the trip per country, but also the best tips when you are in the country. Visit the tourist attractions and travel through these Northern European countries with a Camperhuren.nl camper!
Would you like to rent a motorhome, but first get more inspiration? Then view our inspiration page for great tips and travel ideas.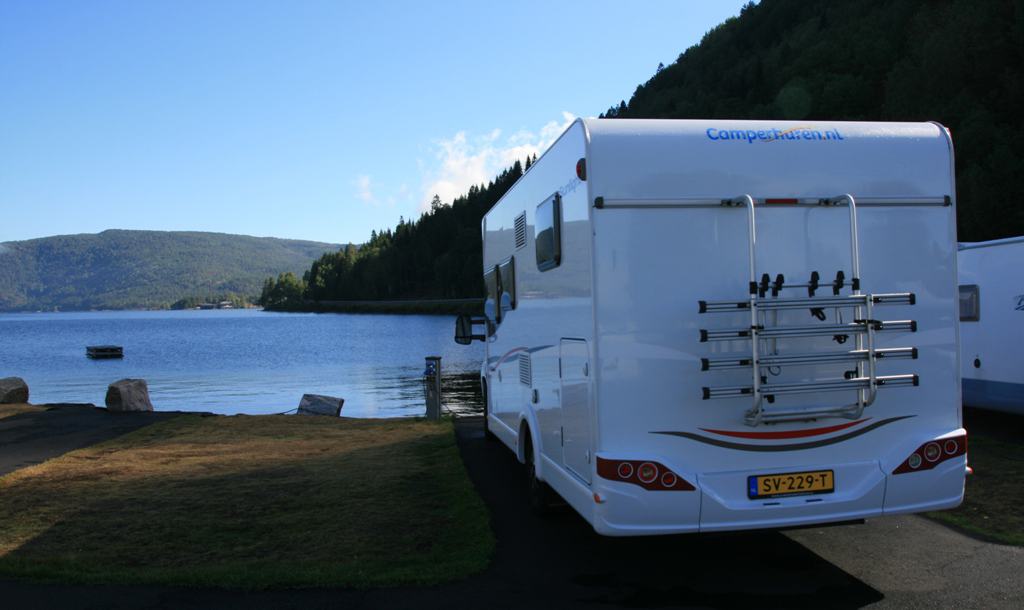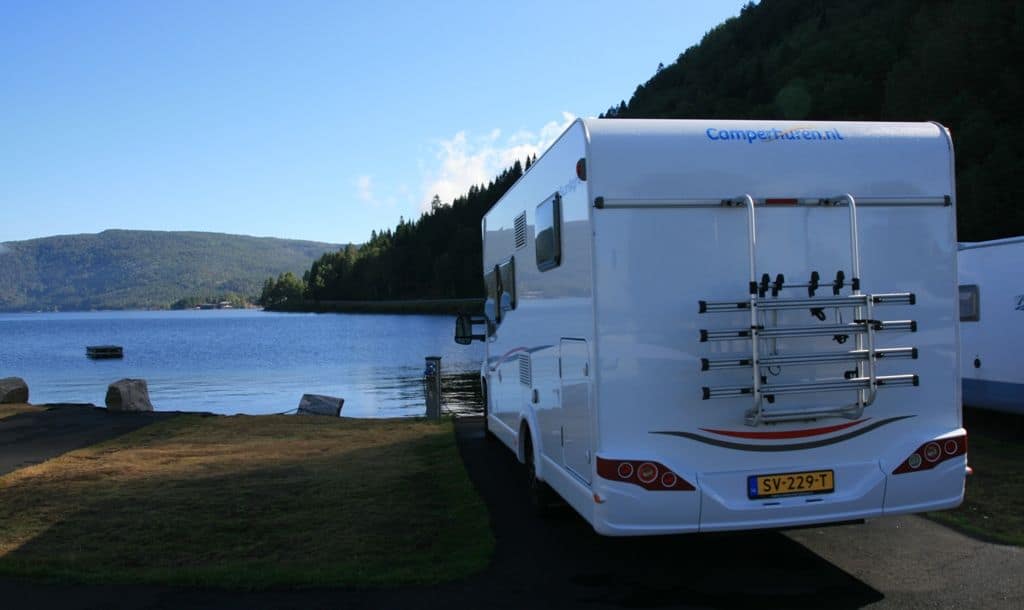 Costs for renting a motorhome
You can already rent a motorhome for € 600 per week. The rental rates differ per camper type and per period (low, mid and high season). One-off additional costs are our issue and collection costs of € 95. That is why we have an overview of the rental prices of a camper at Camperhuren.nl below:
Rates per week
| Type of camper | July 10 to August 21 | 22 Aug to 01 Oct. | from 02 oct |
| --- | --- | --- | --- |
| Family Bunk Bed | € 1.195 | € 895 | € 650 |
| Family double beds | € 1.195 | € 895 | € 650 |
| Comfort plus single beds | € 1.295 | € 995 | € 745 |
| Comfort Queen bed | € 1.115 | € 860 | € 650 |
| Comfort single beds | € 1.115 | € 860 | € 650 |
| Comfort french bed | € 1.115 | € 860 | € 650 |
| Comfort transverse bed | € 1.115 | € 860 | € 650 |
| Compact single beds | € 1.095 | € 925 | € 650 |
| Compact French bed | € 895 | € 895 | € 600 |
| Compact transverse bed | € 895 | € 895 | € 600 |
Other costs
| | |
| --- | --- |
| Issue and collection costs | € 95 |
| Deposit | € 1.000 |
| Excess per damage event | € 1.000 |
extra options
In addition to the standard facilities, we also offer the aforementioned practical extras and comfort packages to make your trip even more comfortable. You can also bring your pet on request in the Compact French bed and Comfort single beds. For this you pay a surcharge of € 59 for extra cleaning costs.
Do you have questions before or during your trip? Then you can reach us 24 hours a day on 0297 54 7007, or download our free Camperhuren.nl app in the Google Play Store or in the Apple App Store for useful tips.
Buy a camper
Are you completely under the spell of a camper, after you have rented a camper first? Or do you want one in advance buy a camper? That is also possible at Camperhuren.nl. We offer second-hand luxury and Sunlight and Dethleffs camper for sale. We are happy to help you choose the perfect camper.
Buying a motorhome is an investment, which involves a lot of work. What do you want to spend on your camper? For how many people should the camper offer space? What does the desired layout of your camper look like? Just some questions that come up when buying a camper. At Camperhuren.nl we think along with you and help you find a suitable camper. Prepare yourself optimally by the 'How does buying a motorhome work?'page of Camperhuren.nl. Do you have any questions afterwards? Please feel free to contact us through it contact form.