A camper trip door Belgium might not be the first thing that comes to mind, but it's definitely worth considering! Don't underestimate it, besides the 'patates fritus', the beer and the chocolate, Belgium has a lot more to offer. Enough for a wonderful holiday with the camper. Together with us, you will find out which motorhome suits you best, so that you can start your motorhome trip through Belgium relaxed.
View all campers
View our available campers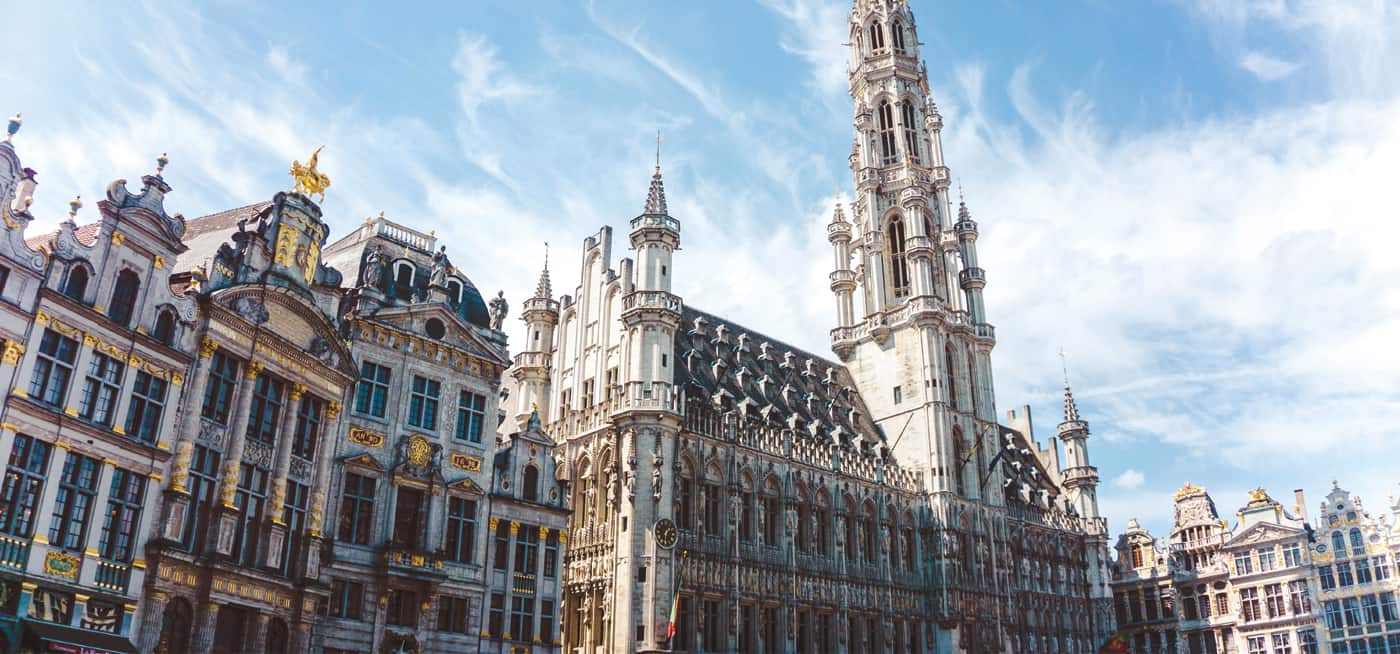 What to do during a camper trip through Belgium?
When you arrive in Belgium, there are a lot of places to go. To help you plan your camper trip through Belgium a bit, we will place a number of possible activities below.
Possible activities:
Pay a visit to La Roche-en-Ardenne, one of the most popular tourist centers in the Ardennes. The town is beautifully situated on the river Ourthe, where you can go kayaking if you like. You will also find delicious cheeses and beers in the town. In addition, many people visit the Castle of La Roche-en-Ardenne. This is surely the attraction of the city. Would you like to know more about La Roche-en-Ardenne? Take a look at this page: La Roche-en-Ardenne.
Discover the historic center of Bruges. The buildings are in a beautiful neo-gothic style, you will find beautiful warehouses and there is an abundance of cozy streets. Take a romantic carriage ride or explore the city on a boat trip. Bruges is actually one big open-air center and it is not for nothing on the World Heritage List of Unesco.
Stroll through the streets of Brussels, the capital of Belgium. There are many places of interest in Brussels that are certainly worthwhile. How about: the Atomium, Manneke pis, the Japanese tower, the Grote Markt and the Botanical garden. Brussels is also a beautiful city if you love art. You will find a lot of street art there.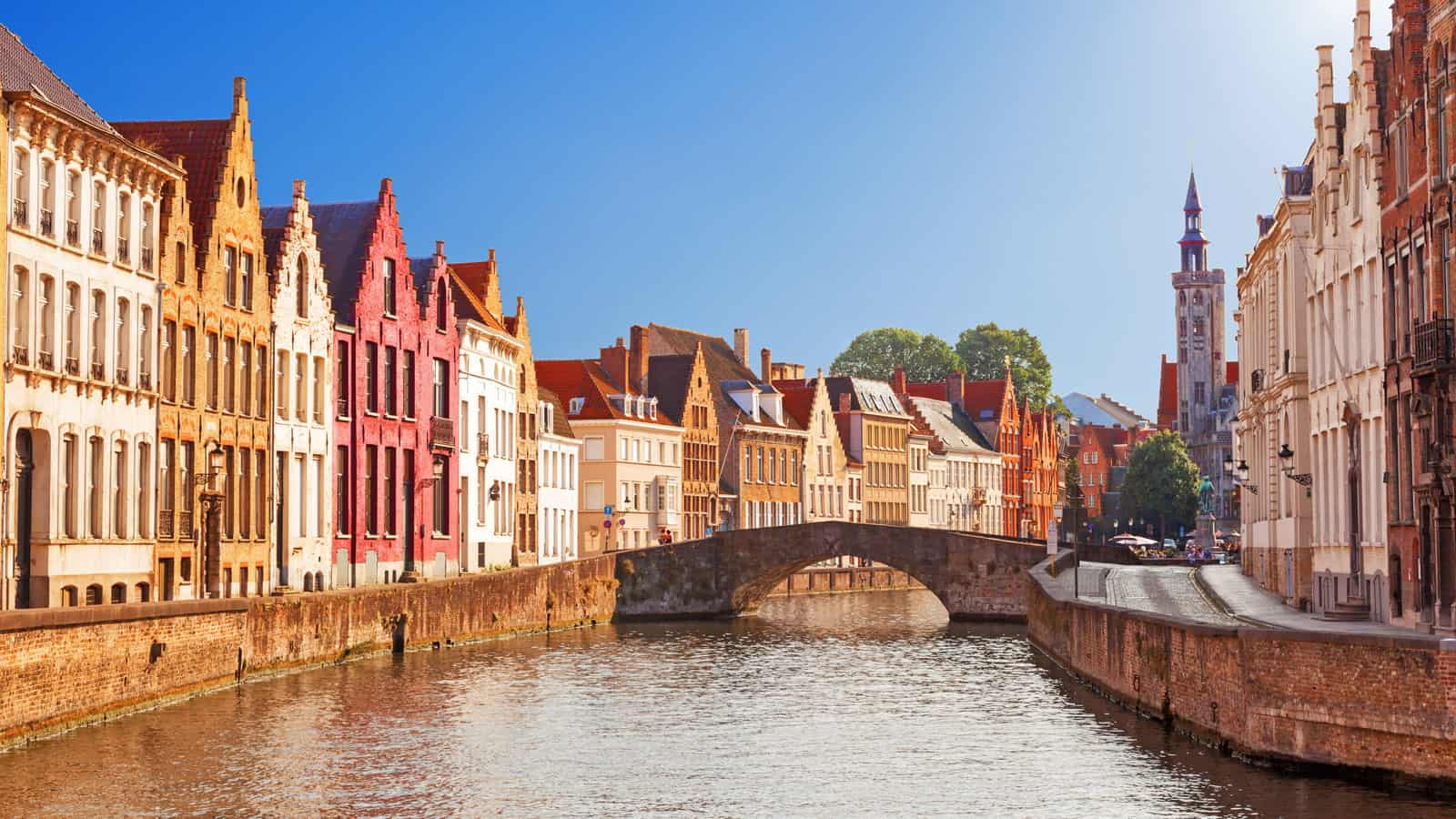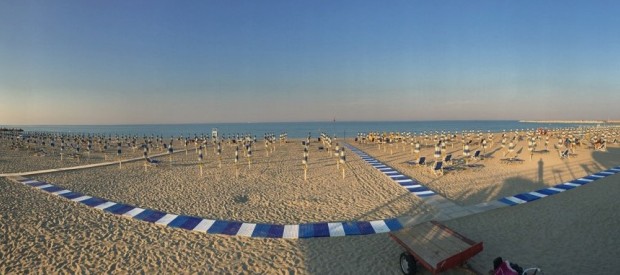 Info about a camper trip through Belgium
Before you go on holiday to Belgium, it is useful to know a thing or two about the country. For example, what about overnight stays and are there certain obligations? That is why we have made a simple list for you with some general information about a camper trip through Belgium:
You can stay overnight at various campsites and motorhome pitches in Belgium. On Camper contact you will find possible camper locations in Belgium.
Free camping is prohibited in Belgium. So keep this in mind when creating a route!
You have to pay toll when you want to drive through the Liefkenshoek tunnel, the height of your camper determines the toll rate.
There are several environmental zones in Belgium, including in: Antwerp, Brussels and Ghent. Therefore, check the admission requirements in advance to avoid complications during the camper trip through Belgium.
It is mandatory to have a warning triangle, fire extinguisher and safety vest in your camper.
Curious about camper trips through other countries in Europe? Check out our page about motorhome routes through Europe!
More info about Belgium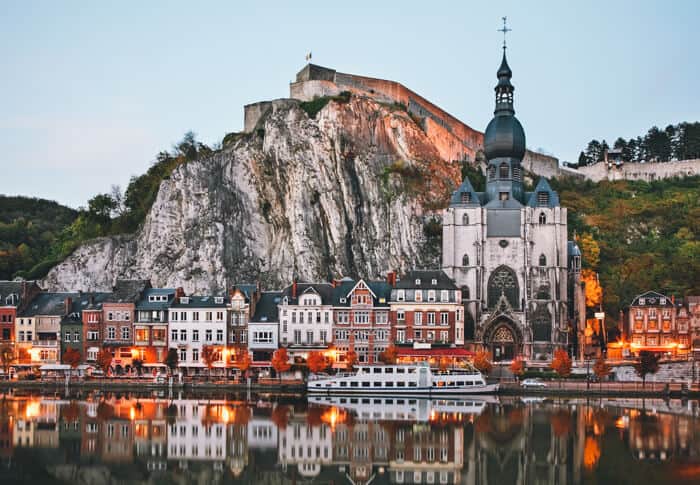 Which motorhome suits you?
At Camper Hire we offer a very wide range of luxurious and comfortable campers to rent. In addition, we have various practical extras in our range that you can buy for your camper trip through Belgium. Consider, for example: a navigation system and a garden set. Do you want to experience real luxury? Then get one of ours comfort packages so that nothing is missing during your camper trip through Belgium.
Our rental campers are a maximum of four years old and self-sufficient with their own shower, toilet and kitchen. In addition, they are fully equipped and all kilometers free. Camper rental offers campers from 2 to a maximum of 6 people. In short, whether you want to go on a camper trip through Belgium with your family, your partner or your friends, there is guaranteed to be something for the relevant travel group. During your trip we will be available 24/7, so you can always contact us with any questions. Curious about what our customers think of us? look at the reviews.
Rent a camper
Is it not just a camper trip through Belgium?
Do you have a taste for it and do you want to explore the world with your own vehicle? Then buying a camper might be something for you! This is also possible at Camper rental! After the high season, a large proportion of our campers go on sale. Buying a motorhome from Camper Hire has several advantages. For example, our campers often still have a current manufacturer's warranty, due to the fact that they are a maximum of four years old. In addition, you can let us mediate your camper to reduce costs. You keep control of the camper, but when you don't need it, we rent it out to other travelers.
When buying a camper from Camperhuren you can choose from two types of brands:
Do you want to know exactly how buying a motor home goes into work? Then take a look at our website.
Buy a camper?