With a camper trip Scandinavia discovering is the ultimate way to see what the area has to offer! below Scandinavia the countries fall Norway, Finland, Sweden, Denmark and Iceland. These can all be discovered in one camper trip. You can also choose to go out in one of the countries. In any case, there is plenty to do. We have listed the best tips and recommendations for you! Go on an adventure with one of our motorhomes, quickly view the range!
View our available campers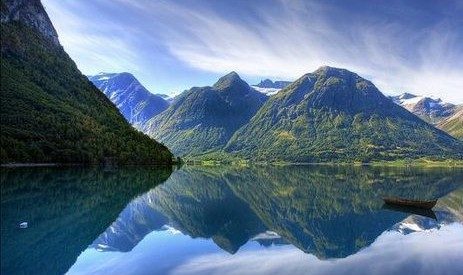 Scandinavia, who wouldn't want that?
Scandinavia is the place to experience your adventures in untouched nature. The landscapes are impressive and the wildlife you encounter is breathtaking. Another advantage of traveling in Scandinavia is that you can camp wild in many places. Against a number of rules you can just park your camper somewhere and spend the night in nature and wake up in the morning, in the middle of nature. First of all, it is of course important that you do not bother farmers or landowners. It is therefore wise to approach them first to ask if there is a possibility to spend the night. A second standard rule is that you cannot leave any traces. You have to be completely self-sufficient and take your waste and junk with you so that nature cannot be affected. For the rest, there are differences in the rules of wild camping between countries. So select this carefully for your trip! For example, check out the Freeontour website, here you can find rules and various camper routes Scandinavia.
Wild camping rules
Norway: the land of the Vikings
Your scandinavia camper trip is not complete without visiting Norway. The possibilities in Norway are endless. This way you can go wild camping in nature or go on a city trip. A combination of the two is of course always nice, but then you are dependent on your holiday duration.
Take a visit to the capital
There is a lot to do in Oslo, the capital of Norway. The city has a lot to offer especially culturally. Check out the best activities in Oslo below:
Go into nature!
Is seeing the northern lights your dream? Then you should definitely discover the nature of Norway. The most beautiful thing there is to see the northern lights in a remote place, under the stars. It is best to go to one of Norway's beautiful nature reserves for this:
Would you like more tips on traveling to Norway? Then read the article below!
On a trip to Norway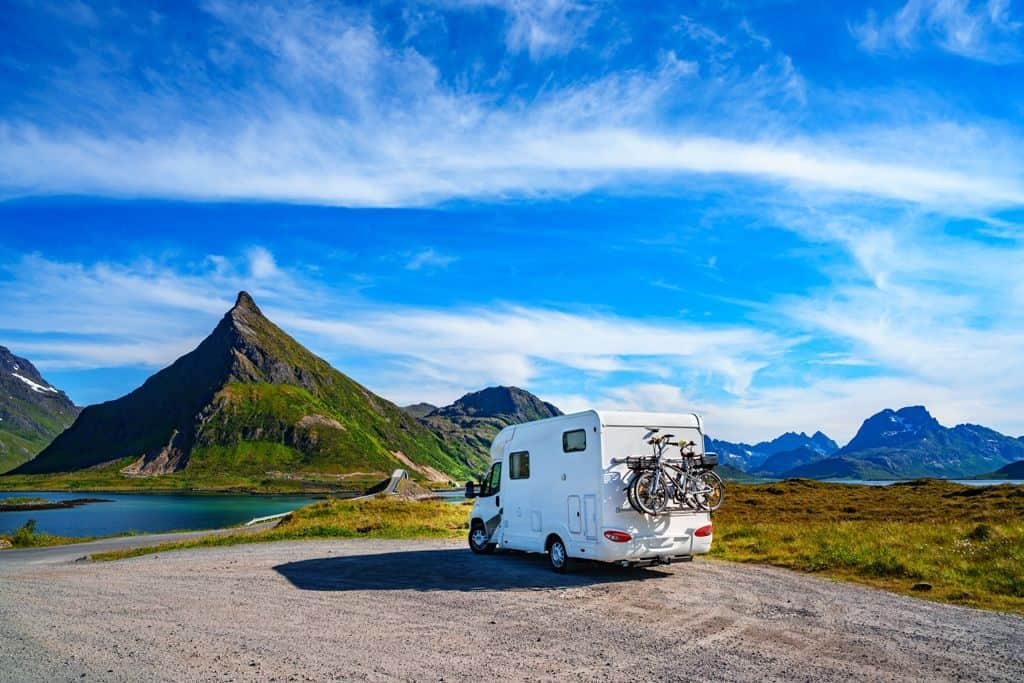 On the road in Denmark
You can also choose to stay a bit closer to home. A camper trip Scandinavia also includes Denmark. This may not be the first country that comes to mind when hearing about Scandinavia, but it should definitely not be skipped. Whether you go on holiday alone with your partner or you prefer to go out with the family, Denmark is always a good idea!
On holiday with the kids?
Your children can have a great time in Denmark, as there are plenty of children's attractions in the country. Curious about our tips and recommendations? You can see them below:
Or traveling with your partner?
Of course, Denmark also has plenty to offer if you go out as a couple. The possibilities are really endless. Whether you like to spend your time in a wooded area or prefer to get a breath of fresh air on the coast; everything is possible. On the website of Visit Denmark are many tips that might come in handy during your camper trip through Denmark. On our page about Denmark we also have a lot of tips with which you can fill in your trip. Check them out quickly!
Tips and recommendations Denmark