Camper trips are totally worth it! You experience freedom in a way like never before. You don't have to worry about finding a place to sleep, because your 'house' always moves with you. Whether you want to go on holiday far from home or in your own country, there are countless camper trips possible. Together with you, we will find the perfect motorhome for your dream trip. Do not wait any longer and quickly view our range of luxurious, comfortable campers!
View all campers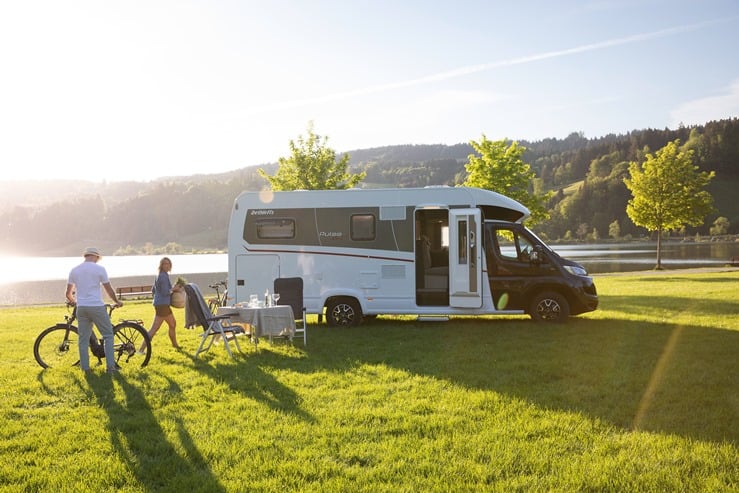 Which camper do you take on the road?
There are a lot of beautiful camper trips to make, but which camper do you need for that? Camperhuren.nl has a suitable camper for every travel group. Would you like to take your pet with you on a trip? Then take a look at our pet-friendly campers. Do you have small children? View our campers that are suitable for on the road with small children. It doesn't stop here! Also for the Seniors and the large families we have campers available!
Camperhuren.nl offers campers for two to six people. In addition to the fact that we have a suitable camper for every travel group, you also have the option to determine whether you have a small, compact camper or just one large, luxury camper want. Are you looking for extra comfort and practical extras? Take a look at our comfort packages! Treat yourself to delicious food and drinks, soft down duvets and handy kitchen packages. In addition, Camperhuren.nl also offers other practical extras, such as: a garden table with chairs, a navigation system and a skottel braai.
How does renting a motorhome work?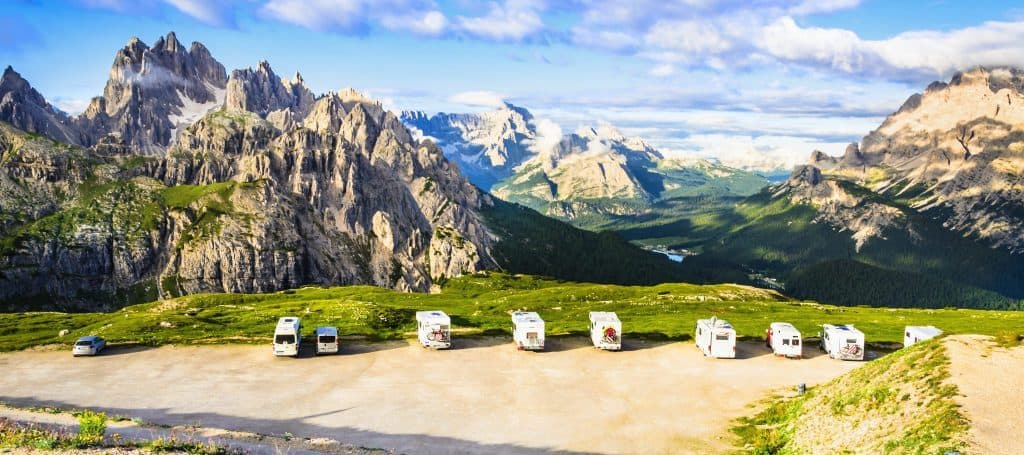 Campervan travel ideas
Due to the enormous amount of possible camper trips, we understand that it may be difficult to make a choice. That is why we are happy to help you with this! To help you on your way, we have a number of examples of possible camper trips below. Hiking through the mountains, chilling on the beach or taking in culture in a historic city, everything is possible!
Fancy a challenge?
Are you looking for excitement and adventure and are you prepared to take on a challenge? Then we have some real recommendations for you! First of all, the silk road, one of the most impressive and unique camper trips. If you want to travel the entire Silk Road, you will soon be away from home for two to three months. However, it is guaranteed to be a journey you will never forget. You get to know many different countries, you get to know other cultures and you get to see beautiful landscapes. Are you interested in this trip? Together with travel company Expedition Far East you can travel the 'Old Silk Road' in 96 days.
Another recommendation is a camper trip to the North Cape. When you travel to the North Cape in the winter season, you are heading for a journey full of excitement and sensation. You experience the roughness of winter in Norway, the wind is strong and the entire landscape is covered with snow and ice. In addition, in the period from November 20 to January 22, the sun does not rise above the horizon, so you will be in the dark most of the time. This is all worth it, because once you arrive at the North Cape - which consists of a huge, steep rock - you will experience the ultimate feeling of freedom. You can also admire the well-known northern lights in Norway in winter.
Adventure camper trips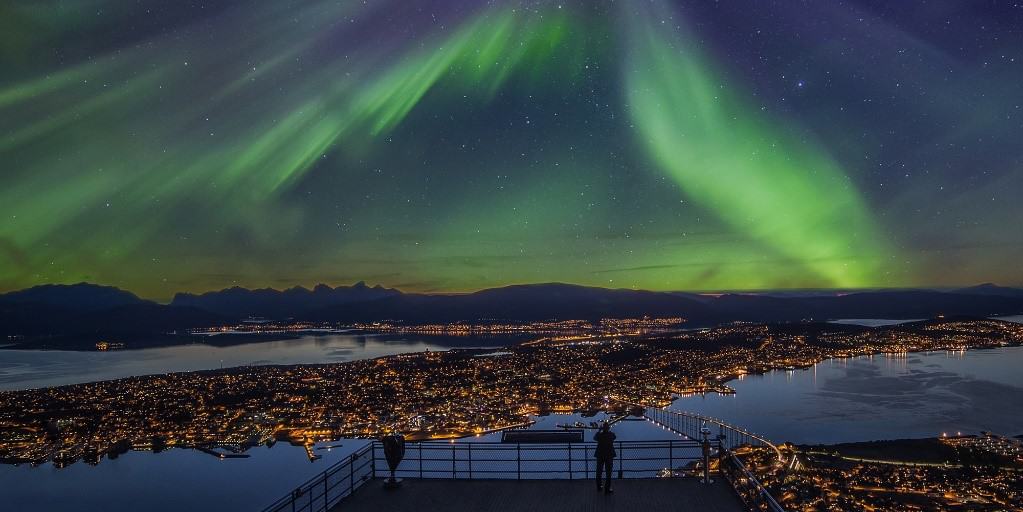 For when you want to relax for a while
Read a book on the beach Spain, walking through nature France or snorkel in Croatia. There are plenty of beautiful countries where you can relax! Spain, for example, contains many seaside resorts and beautiful beaches. There are also many small villages next to a number of larger cities that are very nice to visit. Do you want to relax completely? Visit the waterfalls of the farming village of Oneta! The waterfalls are permanent, so you can enjoy them all year round.
France is the ideal country if you want to enjoy the real holiday feeling, but prefer not to go very far from home. There is plenty to do. There are plenty of beaches where you can rest, but certainly also plenty of charming characteristic villages that you can visit. In addition, France has a beautiful nature with mountain ranges, plains, river gorges, forests, marshes and rocky coasts.
Croatia is also becoming more and more popular among camper trips. You can snorkel, dive, hike and much more! How about it for example Plitvice Lakes National Park? In popular parlance the national park of Croatia. The park contains no less than 16 lakes that are connected with 92 different waterfalls and streams. In addition, the bay of Medulin is also highly recommended. You can recharge yourself completely at this quiet coastal spot, so that you are well rested after your camper trip.
Relaxed motorhome travel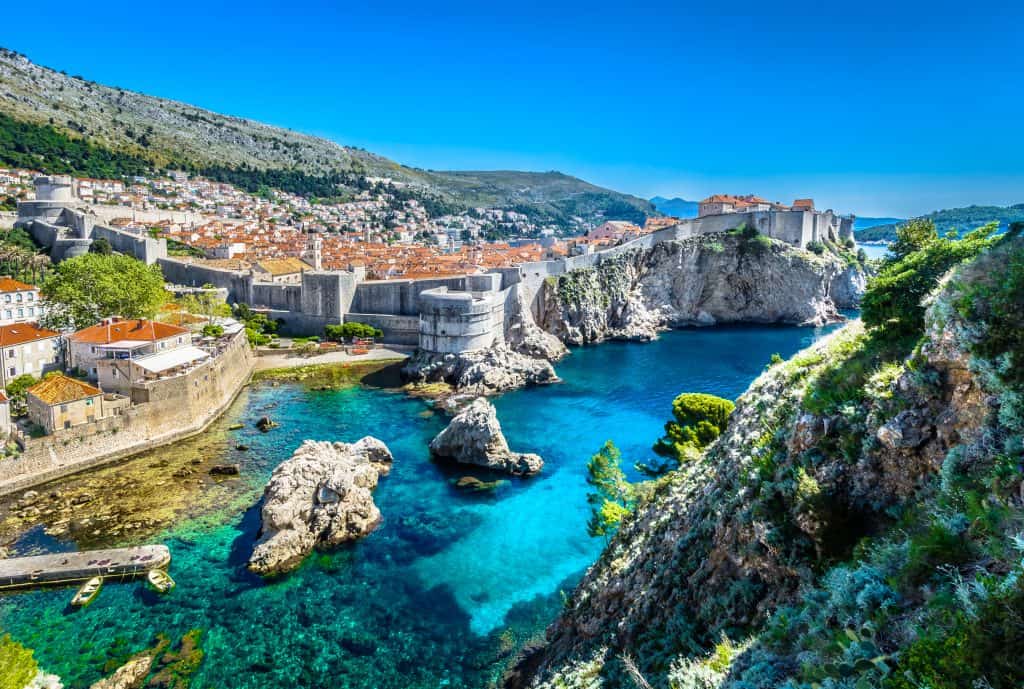 Sniff culture & explore cities
Europe has many beautiful and large cities. Think for example of: Prague, Budapest and Florence. You can go on a road trip and visit multiple cities. This is ideal with a camper, because your own bed and spot will travel with you at all times. Do you want to know more about camper trips in Europe? Check out our page about motorhome routes through Europe.
But there is also a lot to see and experience close to home. So you can go to in the Netherlands Valkenburg aan de Geul go in Limburg. In addition to the beautiful hilly landscape of Valkenburg aan de Geul, Valkenburg also has an old city center that is very characteristic and where there is plenty to do. There is also a brand new city camping site in Tilburg. The campsite is located in the new green heart of the city of Tilburg. Furthermore, it is only within walking distance of many great places in the city, such as: museums, music venues, the LocHal and many shops, bars and restaurants. For more camper trips in the Netherlands you can take a look at our page 'camper trip the Netherlands'
Cultural camper trips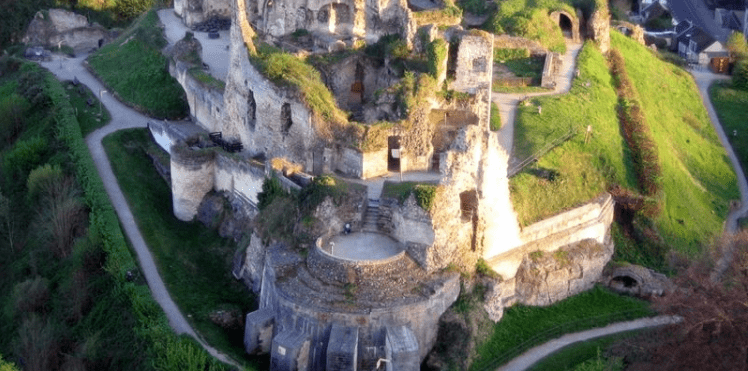 Make multiple camper trips? Buy a motorhome!
Are you planning to make multiple camper trips? Then you also have the option to buy a camper at Camperhuren.nl! After the rental season we sell a large part of our rental campers. Our motorhomes are as good as new and up to four years old. In addition, they are self-sufficient with their own shower, toilet and kitchen. Another advantage is that most campers still have a current manufacturer's warranty.
We distinguish between three different types of motorhomes:
Not sure yet whether you want to buy a motorhome? Then you also have the option to rent the camper first to see if the relevant camper meets all your wishes.
Buy a camper?
Sunlight A 70 (5)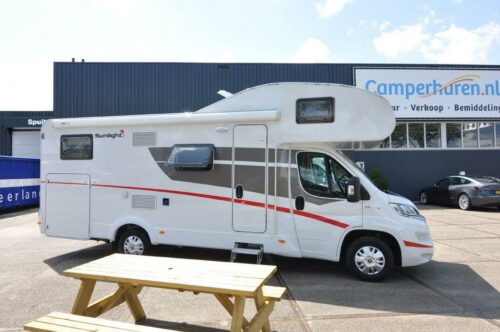 Price: € 54.900 Number of beds: 6 Year of construction: 2018
Dethleffs T 7057 EB (47)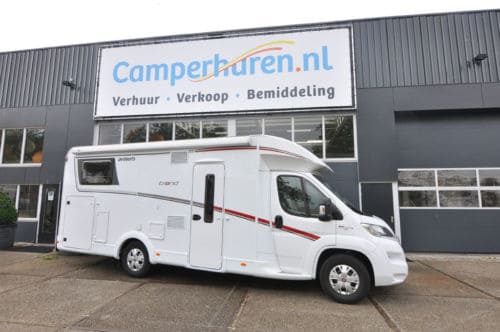 Price: €64.900 Number of beds: 4 Year of construction: 2018
Sunlight T 65 (48)
Price: € 57.900 Number of beds: 4 Year of construction: 2018