If you travel through Scandinavia by camper, it is a must to visit Denmark. Here you can enjoy nature, the beautiful surroundings, typical Danish customs and Danish culture. Thanks to the possibilities of a camper, a holiday with the camper to Denmark is the ideal way to experience the country. Make your tour through Denmark!
With the camper in Denmark
It is wonderful to drive around Denmark in the camper. Keep in mind a number of values ​​and rules that apply extra to campers in Denmark. Danes are very careful with their land and that is why it is very neat everywhere. As a tourist to the country, keep this in mind. It is forbidden to camp freely. At almost all Danish campsites there is the opportunity to place the camper and stay overnight. You also need a camping pass at the Danish campsites. This is available at every campsite and is valid at all campsites in Denmark.
You can park the camper at all parking places in Denmark, unless signs indicate otherwise. There are specially designated places for camper to park for a fee in the city and in some villages. The local tourist office can tell you more if desired.
A specified overtaking ban applies for large vehicles on motorways, which therefore also applies to motorhomes. The use of low beam during the day is also mandatory. For more information about the maximum speeds in Denmark, please refer to the overview below website. Possible fines may have to be paid on the spot.
There are several routes to think of through Denmark.
The 19 inspirational routes in Denmark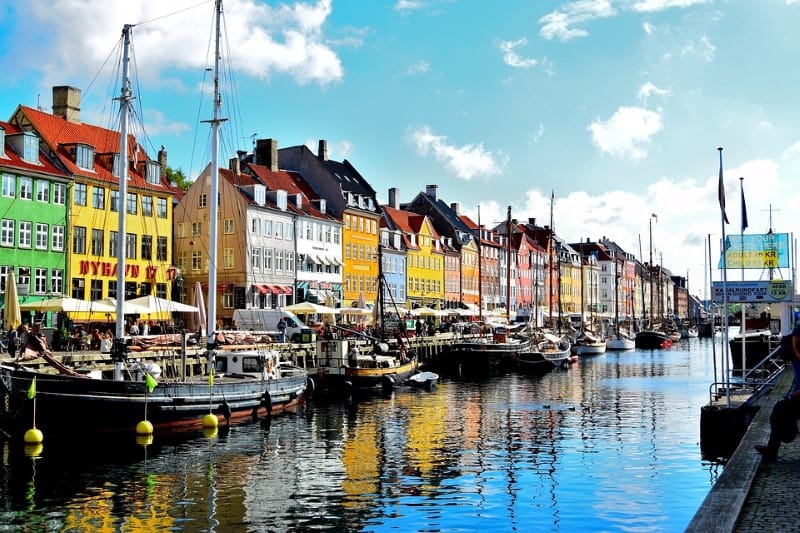 More about Denmark
The smallest country in terms of area of ​​the countries in Scandinavia is Denmark with one surface of 43.094 km². The country has about 5,6 million inhabitants with Copenhagen as the capital. Besides Copenhagen, Aarhus, Odense and Aalborg are the largest cities in the country. The language of instruction in Denmark is Danish, but you can also make yourself understood in English. Most of the Danes speak the English language. In Denmark, payments are made with the Danish Krone. For the current exchange rate of the Euro against the Danish Krone, look up Coinmill. Denmark has a temperate sea climate making it not too warm summers and fairly mild winters. The distance from Amsterdam to Copenhagen is approximately 625 km.
Denmark consists of a few islands, as it were. These islands are connected by bridges. There is also the possibility to travel with the camper by ferry from one island to another island. Denmark borders Germany to the south. Sweden, as an eastern border country, can only be reached via the Øresund bridge (for the Danes and Swedes the Øresundbron) from Copenhagen to Malmö. Another bridge that connects two islands in Denmark is the Great Belt bridge (Storebæltbron). Please note that these are both toll bridges. For an up-to-date overview of the toll rates, please visit the website of the Øresund source and the Storebæltbron. You do not pay any toll for all other roads in Denmark. With the camper it is obvious to start the journey in Denmark and continue with the camper via the aforementioned bridges to Sweden.
Did you know?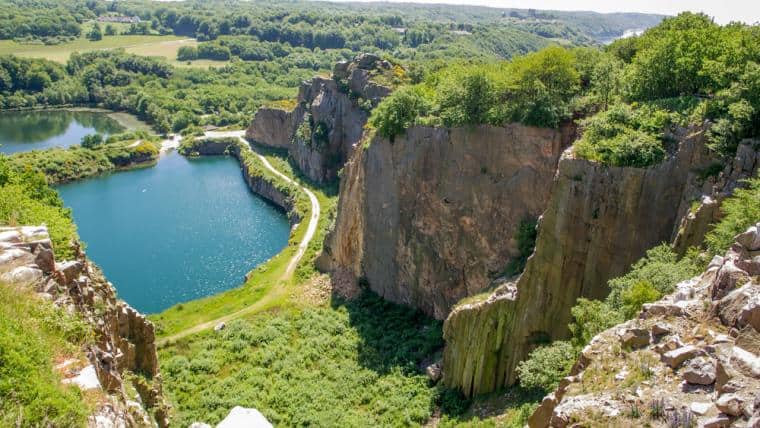 Attractions Denmark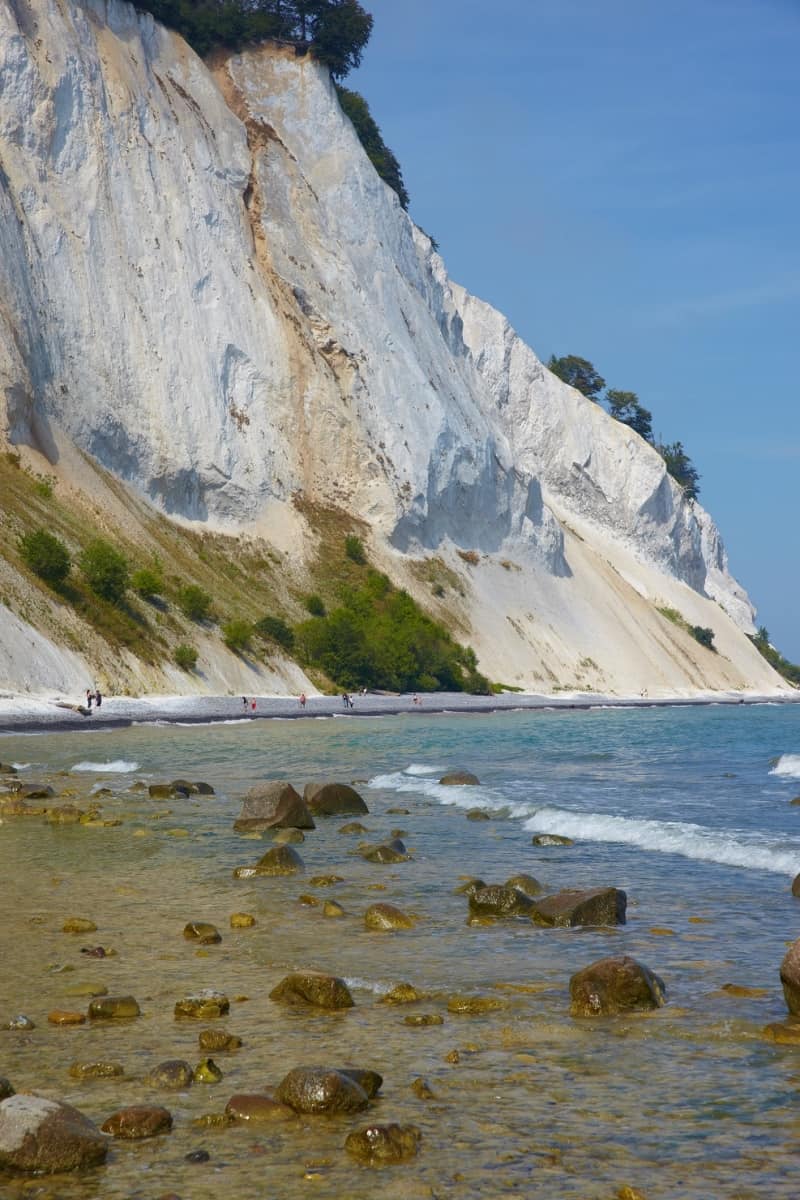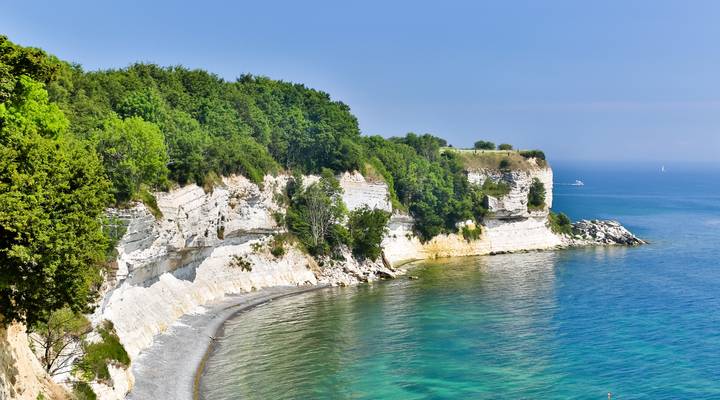 Eating and drinking in Denmark
Denmark is the right place for good food. There are several options to eat equally well. For a quick bite, you can for example at the quays, where there is of course a lot of fish to eat, or at one of the many stalls in the city where hot dog sandwiches (røde pølser) are sold. There are also Kro`s, which are inns where you can eat mainly regional dishes, but also a Danish specialty such as Smørrebrød. This is Danish rye bread. What you can also encounter a lot is a Koldt plate (cold buffet). That is a buffet with some cold and warm snacks. The prices of the food in Denmark are generally a little bit higher than in the Netherlands. A tip is usually already calculated on the final price.
The tap water in Denmark is good to drink. Danes are not exactly tea drinkers, but coffee, on the other hand, is consumed a lot. If you order a coffee somewhere, don't be surprised if you get a sturdy mug or even a pot of coffee. A delicacy with the coffee is wienerbrod, a light, sweet pastry made of puff pastry filled with cinnamon and almond paste. It, like many other sweet treats, is available from the bakers in Denmark (the Konditori's). Beer is well drunk in Denmark and is affordable. Tuborg and Carlsberg are popular beers in Denmark. Wine is a lot more expensive. A national wine is aquavit, a type of brandy that will knock you back ice cold in one go.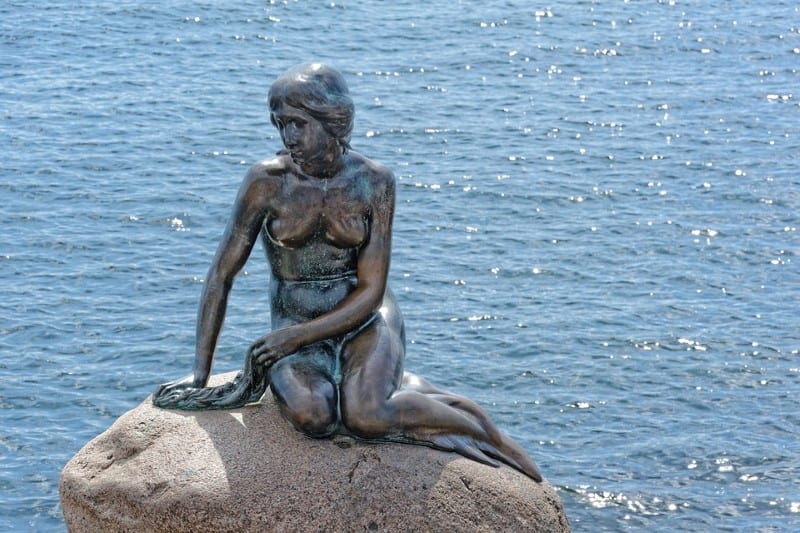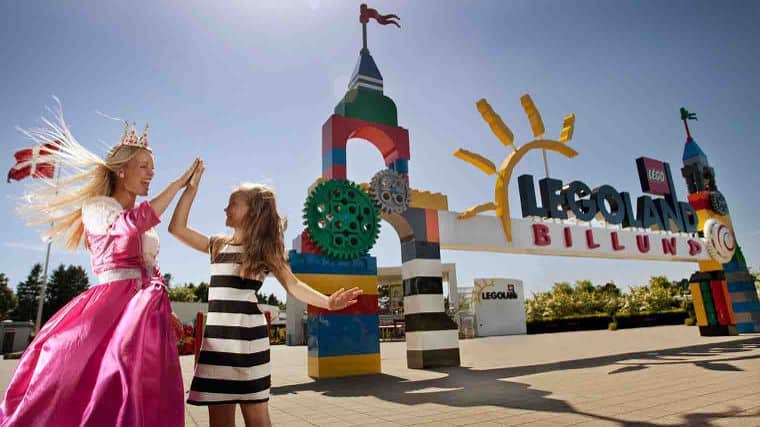 Useful information
Emergency number: 112
Breakdown:
Dansk Autohjaelp: 0045-70108090
Falck: 0045-70102030.
The International Travel and Credit Letter is required for both organizations.
Current traffic information:
TIC: 0045-70101040
FDM: 0045-45270707
Everything about refueling in Denmark
Renting a motorhome
Do not wait any longer to rent a motorhome via Camperhuren.nl. That is possible on the page motorhome rental. For more questions you can always contact contact us. Camperhuren.nl lets you experience beautiful Denmark with a camper and wishes you a great holiday!