Do you want with a camper trip Norway to discover? Norway is of course known for its Vikings. A beautiful Scandinavian country to travel through. In the beautiful nature where a monotonous landscape can change into a rugged high mountain at once. Norwegian fauna is also special. You can spot moose, brown bear, wolf, reindeer and whale in the wild. So make your camper trip through Norway and do your own research!
Rent a motorhome for your adventure!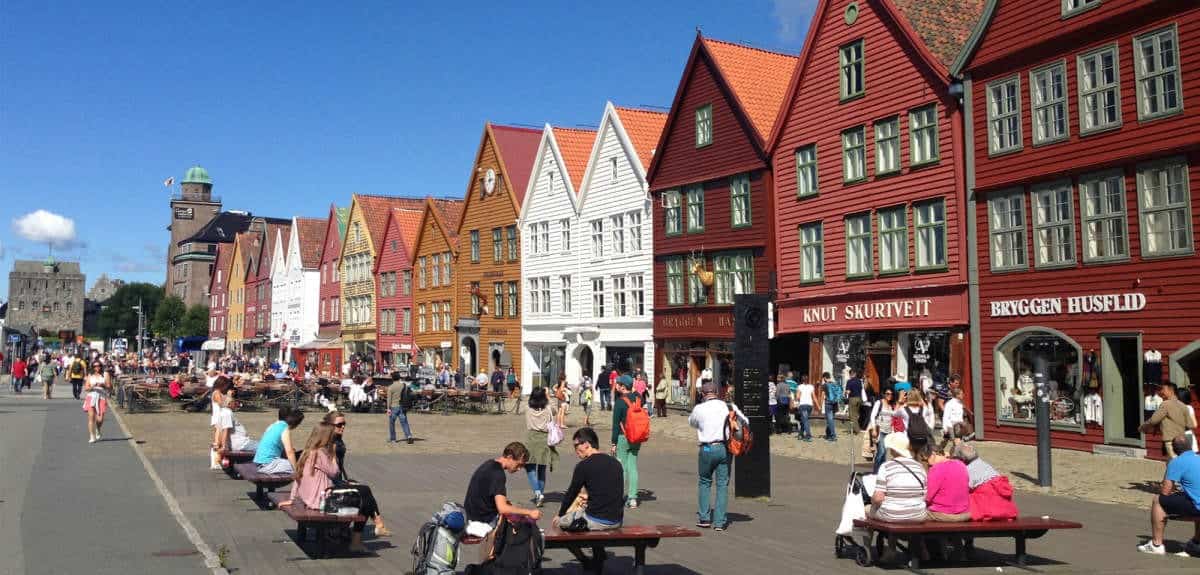 With the camper through Norway
Traveling around Norway with a camper is beautiful and quite an experience. It is best to take one of the international ferries to Norway. You can travel by boat via Denmark, Germany, Sweden en Engeland. Before the crossing you can also make a small camper trip through those countries, depending on your available time of course. The boats sail to the ports of Bergen, Kristiansand, Stavanger and Oslo, among others. You can find more about the ferry (Fjord Line) here .
Apply in Norway the allemannsretten. This age-old traditional right to roam ensures that everyone can enjoy nature. You can even camp freely in unfenced countryside. You can also camp anywhere in the countryside and in all national parks. This is allowed as long as you respect the farmers, landowners, other users, the environment and the landscape. In addition, keep in mind that you must keep at least 150 meters away from the nearest house or cabin. In addition to free camping, you can also park on a specially equipped and designated camper place at a campsite.
During your camper trip through Norway you will come on several toll roads, especially at cities and bridges. look at the car pass site for more information. In addition, you should take into account that different traffic rules apply in Norway. For example, your low beam must always be fed. It is also mandatory to have a warning triangle with you. This is present in the camper. In winter it is mandatory to drive with winter tires.
Do you follow the Norwegian Scenic Routes, you will be introduced to Norwegian nature, art, design and architecture.
More about camper trip Norway via NKC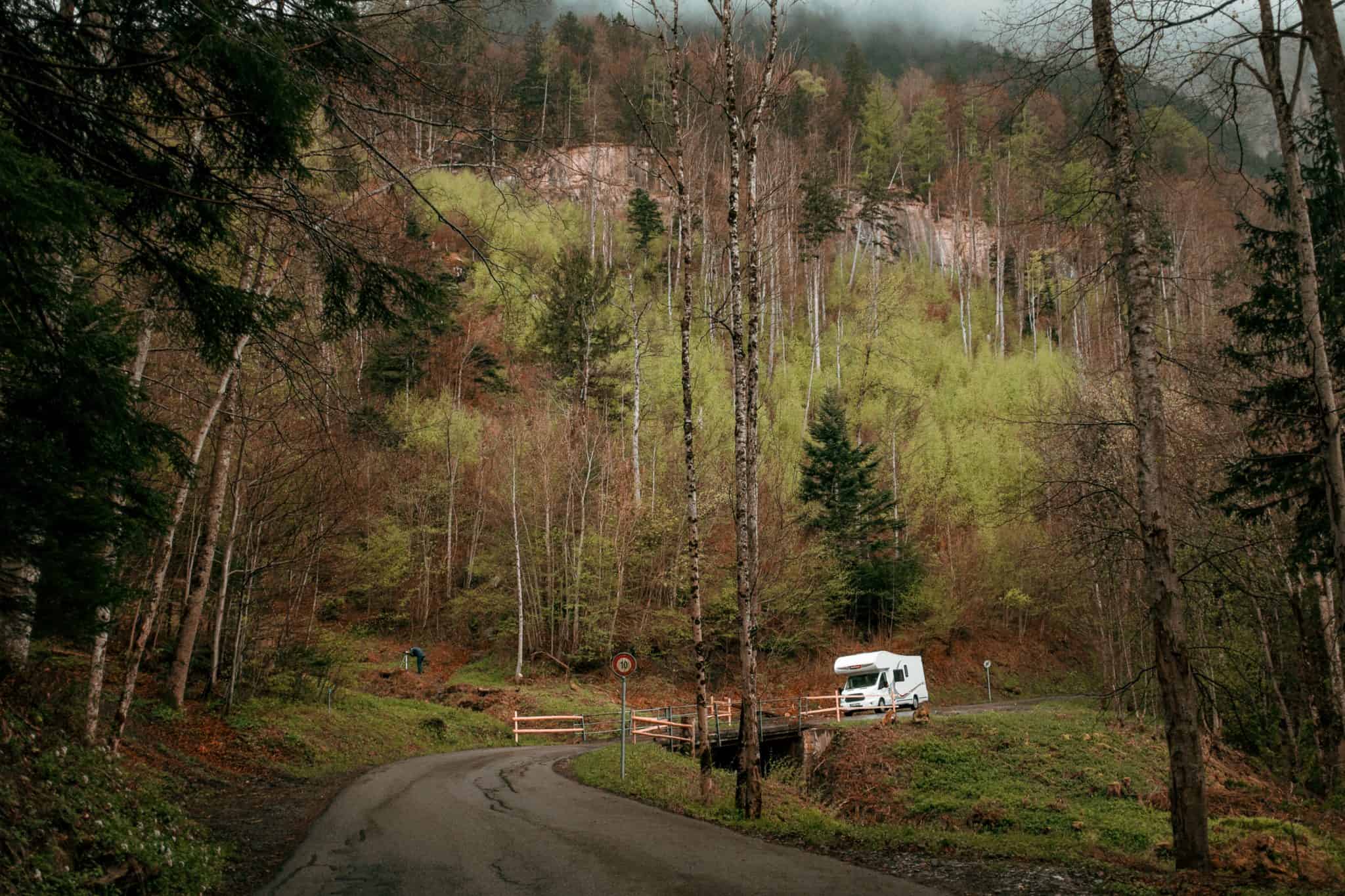 More about Norway
Norway has an area of ​​323.787 km² and has 5.29.288 inhabitants. This makes Norway one of the most sparsely populated countries in Europe. The capital of Norway is Oslo. Other large cities in Norway are Bergen, Trondheim, Stavanger, Drammen and Fredrikstad. The highest point in Norway is in Galdhøpiggen, it is 2.469 meters high there. Norway borders Sweden, Finland and Russia. The northern part is part of the Lapland region. Norwegian is the official language and is related to Danish and Swedish. Many Norwegians speak good English. The Norwegian Krone (NOK) is the currency in Norway. On Coinmill view the current exchange rate between the Norwegian krone and the Euro. Norway has five different climates. From a moderate maritime climate in the south to a tundra climate in the north. In the summer there are long days, in the south the night lasts only 5 to 6 hours. In the north, the sun does not even set at all and there is a midsummer night. The distance from Amsterdam to Oslo is 916 km.
Did you know?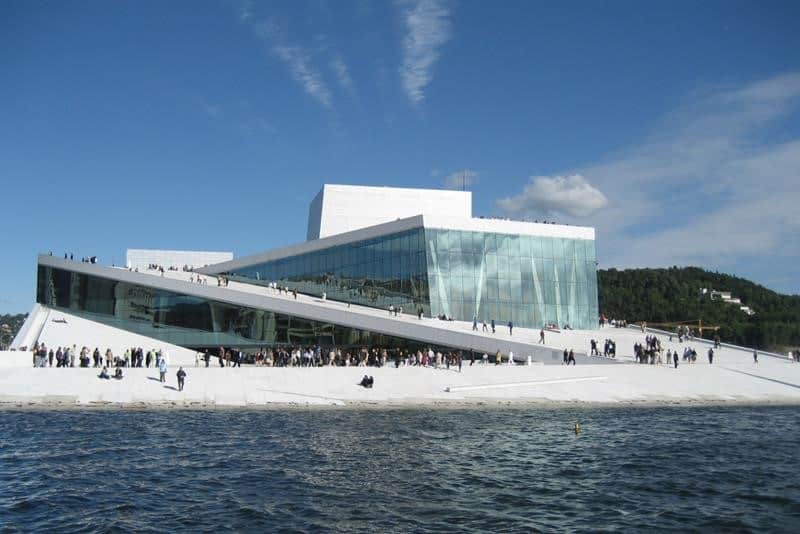 Sights Norway
Of course you want to get the most out of your camper trip to Norway. That is why we give you great tips that you cannot miss! From small stops during your camper trip Norway to places of interest. Check them out below!
Would you also like to know what can be discovered in the other Scandinavian countries? Then view the inspiration pages about Denmark, Sweden of Finland or go to the Scandinavia page via the button below!
Discover Scandinavia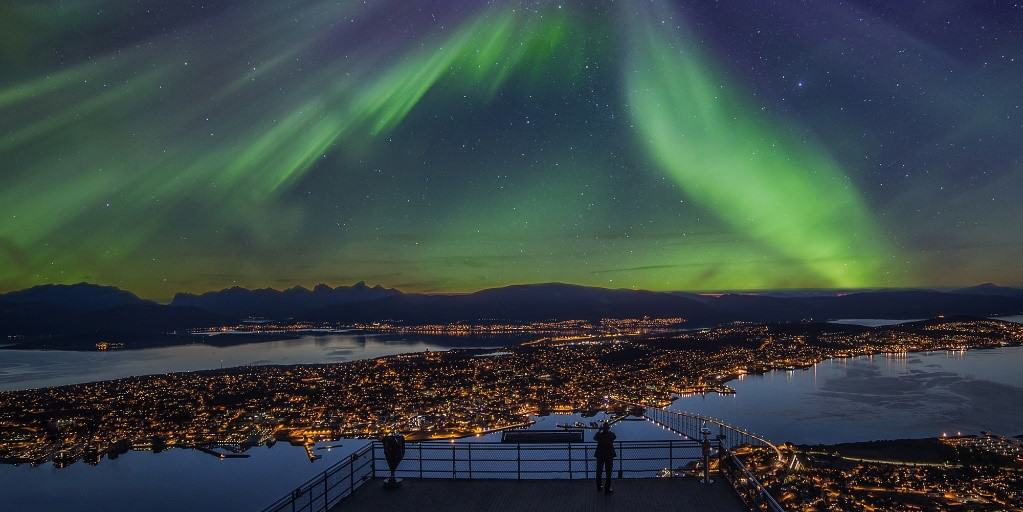 Eating and drinking in Norway
Most Norwegians eat four times a day, in addition to breakfast, lunch and dinner, they eat a very light meal in the evening (Kvelds). Just like in the Netherlands, a lot of bread is eaten, both for breakfast and lunch. Norway is the only country in the world that is allowed to catch whales. The government sets the number of whales that may be caught each year. The meat of these whales can be found in the freezer compartment of Norwegian supermarkets or at the fishmonger. Whale meat is eaten a lot, especially in the north. Another typical Norwegian dish Fårikål, this is mutton or lamb with cabbage and pepper what they eat with the potatoes.
Norwegians like to drink coffee, so there are many coffee shops in large cities. They prefer to drink their coffee without milk and sugar. In Norway you can drink water from the tap and in some cases even from streams. In Norway it is allowed to brew beer for personal use. Beer is brewed in many Norwegian cellars, especially in the countryside. When it comes to brewery beer, many Norwegians are loyal to the local brand. It is forbidden to advertise beer. Alcohol is therefore not sold in every shop / supermarket, sometimes only in state shops ('Vinmonopolet').
Restaurants in Norway are very expensive. On the street there are several food stalls with lower prices. It is not customary to give a tip, as this is already included in the price.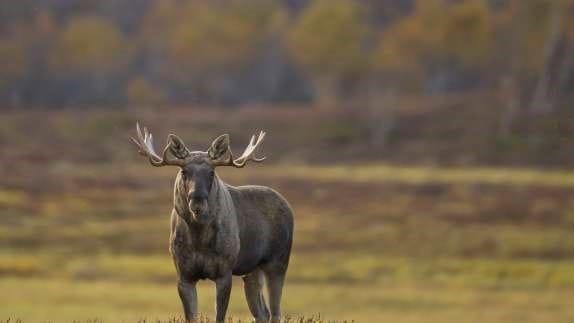 Useful information
If you are in need during your camper trip Norway, you can reach the numbers below. It is wise to store them in your phone prior to your trip, so you always have it at hand!
Emergency number: 112
Breakdown:
NAF: 08 505 (local rate)
Falken: 02 222 (free)
Viking: 06 000 (free)
Current traffic information:
English traffic information: count 175
Traffic information in Norway from abroad: +47 815 48 991
Camperhuren.nl: + 31257-547007
And have you already downloaded the Camperhuren.nl app on your phone. You can easily download this via the Google Play store or the Apple app store.
Everything about refueling in Norway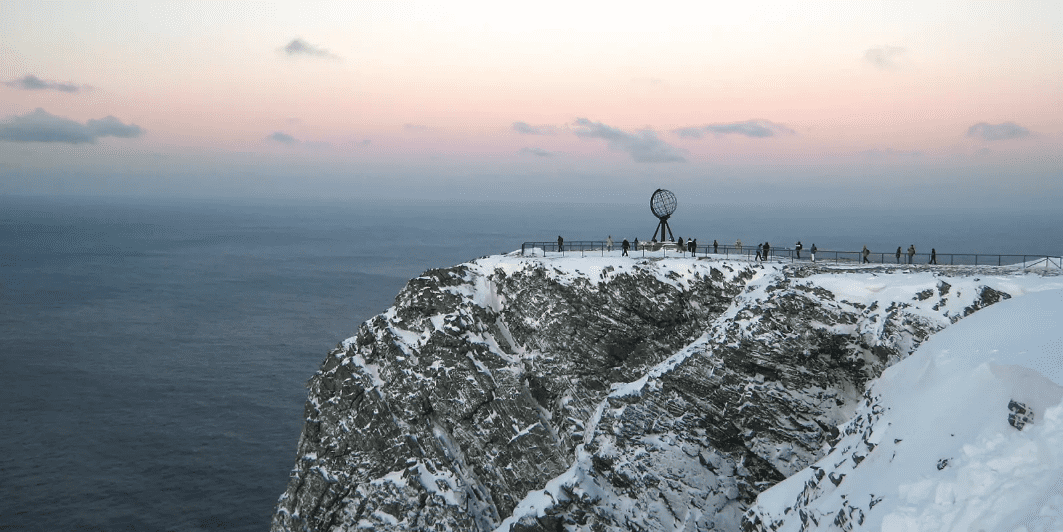 On the road with the camper
During your camper trip Norway you naturally want to be fully equipped. In our rental campers you have everything at hand. For example, the inventory is included. In addition, you can still additional packages request at the rental campers, so that you are also provided with all the luxury.
You can also choose to have a motorhome. We have all types of models in our range and are happy to help you make a good choice. Our motorhome occasions are young and have driven a limited number of kilometers. They are reliable, safe and good for many more miles! Curious about the range? Check it out below!
Range of motorhomes