Go on a wonderful motorhome holiday through Portugal with one of our luxurious and comfortable motorhomes! We have an incredibly wide range of motorhomes that consists of all kinds of different types of motorhomes, from small and compact to a lot of comfort and extras. All our motorhomes are a maximum of four years old and self-sufficient with their own kitchen, shower and toilet! In addition, all kilometers are free and all campers are fully equipped. You can also contact us if something is wrong during your motorhome holiday through Portugal. We offer 24/7 service during your trip, so we can always help you!
Rent a camper
View our available campers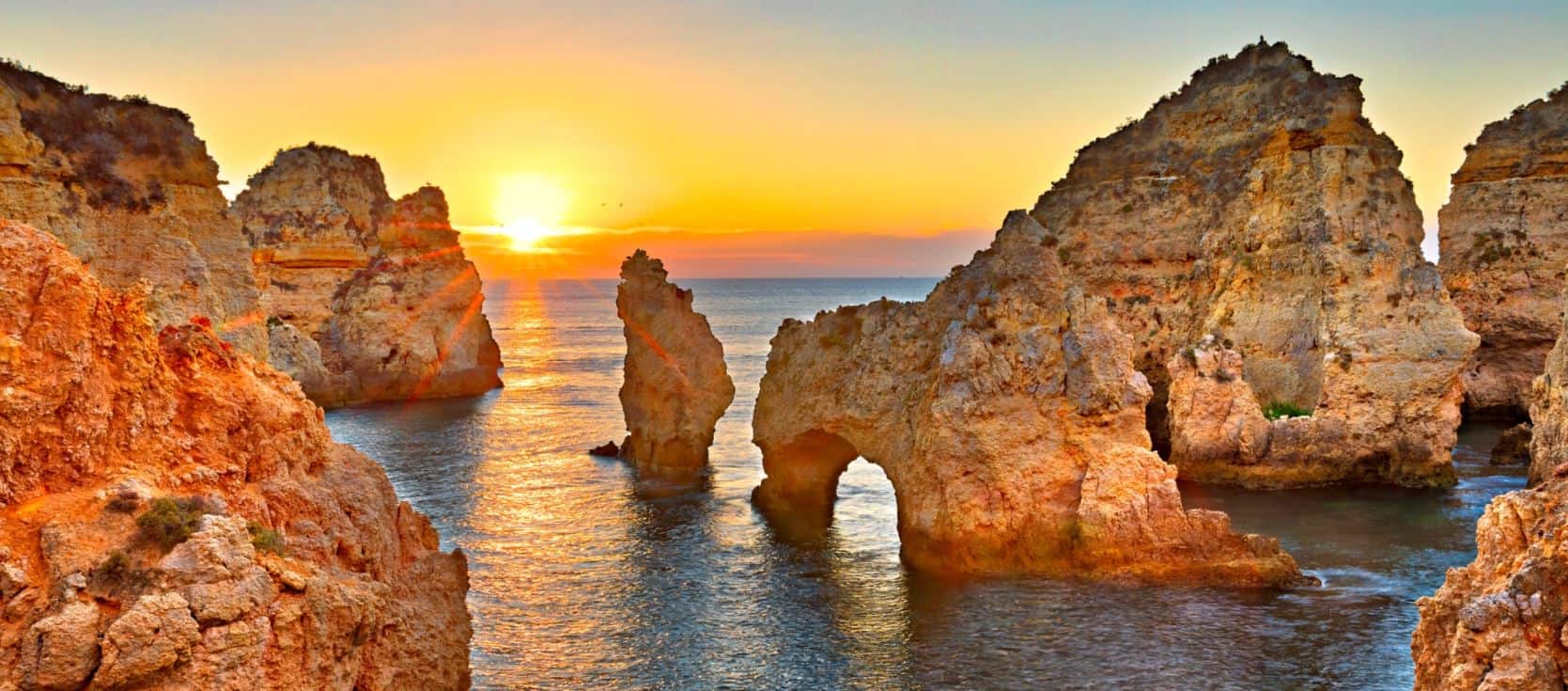 On an adventure in Portugal
We understand that it can be difficult to decide where you want to go. There are so many things to do in beautiful Portugal that it is not easy to choose! That is why we have listed a number of fun activities for you that are absolutely worthwhile.
A very fast growing city, very popular for its colorful old houses located in the cozy old center. Characterized by the iron bridges, traditional Port boats and wine cellars and all the beautiful historic buildings. Some of the most popular places to visit in Porto are: Livraria Lello (the city's oldest bookshop with a spectacular interior), Palace of the Stock Exchange (the Beurspaleis) and the traditional market Bolhão Market.
With exactly one, the biggest attraction of Portugal: the Algarve! You will find beautiful beaches, impressive cliffs and many idyllic bays here. You will meet every kind of holidaymaker, from partygoers to hikers. The steep cliffs and golden beaches are located between Faro and the southwestern cape Cabo de São Vicente.
This nice town is mainly known for its colorful moliceiros (seaweed boats). It is for that reason also called 'the Venice of Portugal'. You can take wonderful boat trips here through the canals of Aveiro, but the town itself is also very pleasant. Moreover, along the canals of Aveiro you will find beautifully decorated buildings in Art Nouveau style.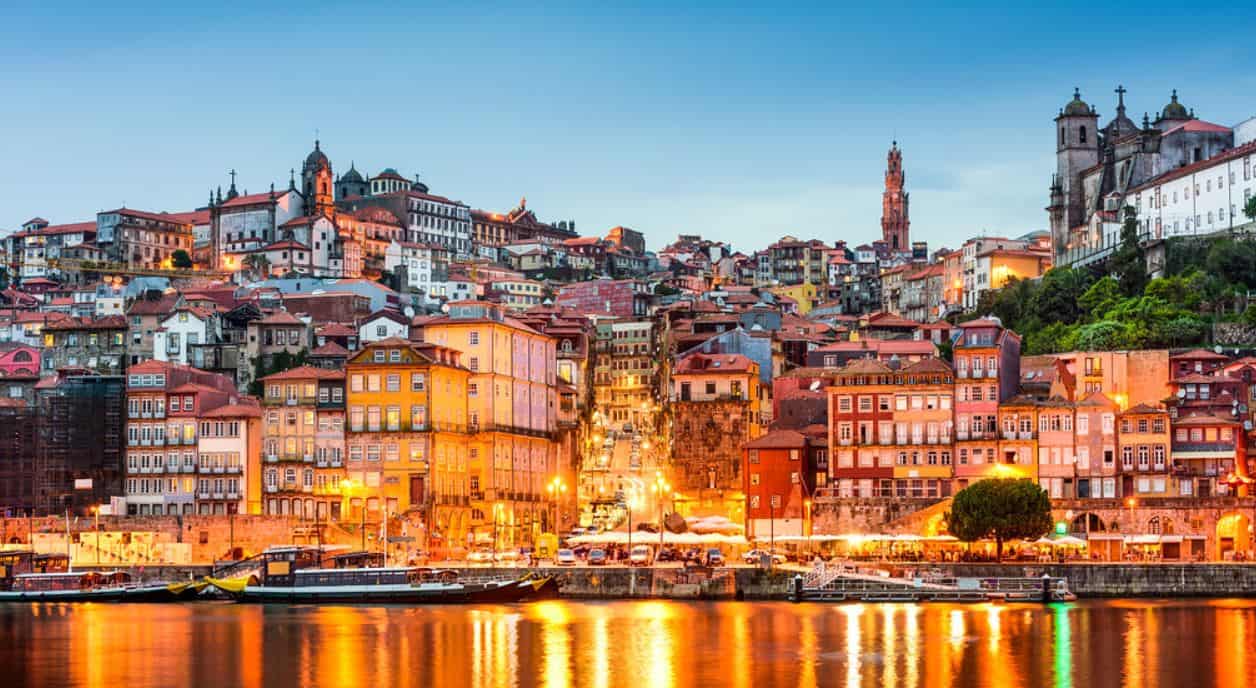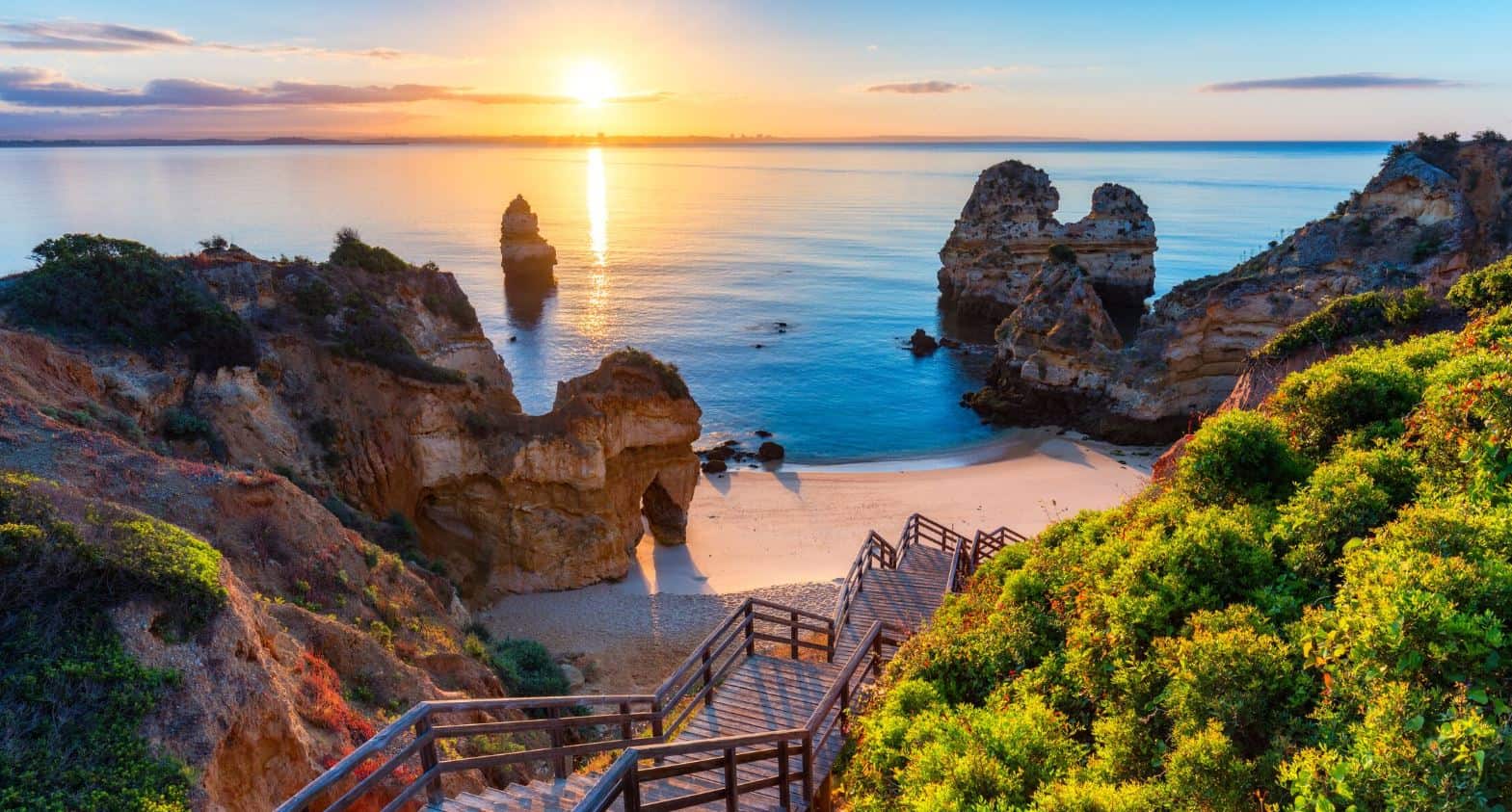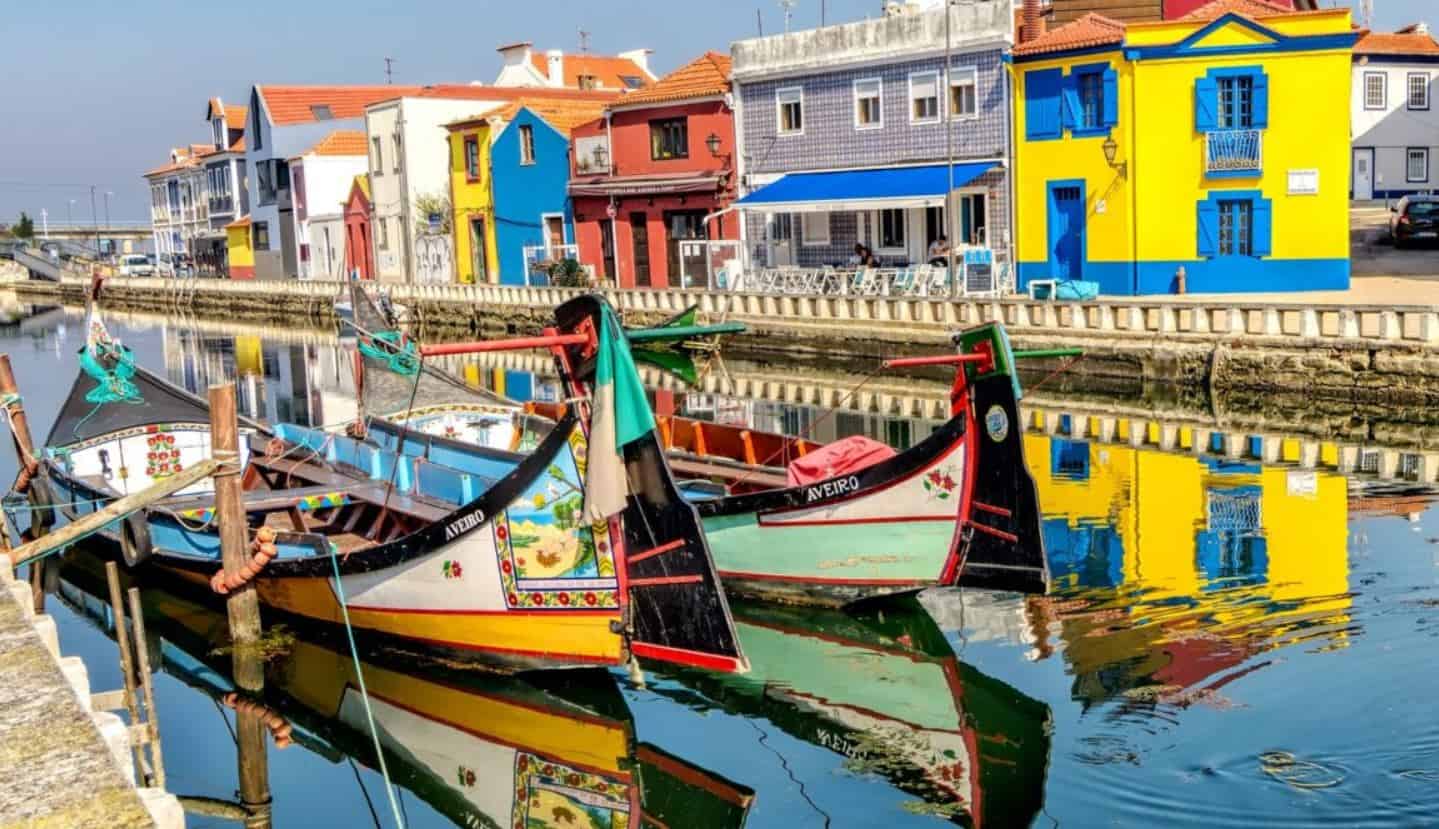 Find the ideal camper on Camperhuren.nl
A motorhome holiday to Portugal is a wonderful idea, but it is important that you take the right motorhome with you. At Camperhuren.nl we have motorhomes for two people, but also for six people. In addition, we distinguish between the following categories:
These categories are then further subdivided into these different types of motorhomes: alcove, integral, semi-integral en bus camper. Each species has its own distinctive characteristics, so find out what suits you best or ask us for help!
Finally, at Camperhuren.nl you have the opportunity to make your holiday just that little bit more comfortable. How? By purchasing one of our comfort packages! For example, we have the 'Lazy morning package' and the 'Luxury Kitchen Package'. In addition, we also have various practical extras, for when you don't have these at home yourself. Think of: a navigation system, a booster seat or a garden table with chairs. This ensures that you will not be short of anything during your motorhome holiday in Portugal!
How does renting a motorhome work?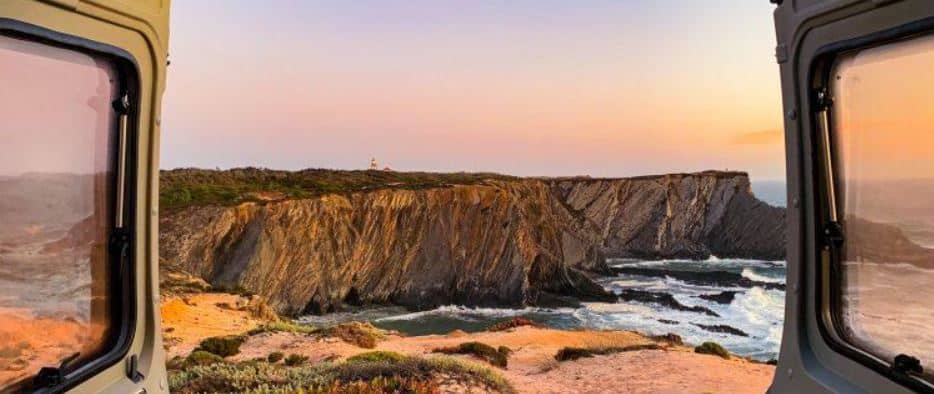 Have you fallen in love with the freedom of traveling with a motorhome?
Buy a motorhome! A large part of our motorhomes go on sale after the high season (July, August) for great prices.
If you buy a motorhome at Camperhuren.nl, you can have your motorhome mediated by us. For example, part of the additional costs are covered by us. Control over the motorhome remains in your hands, but when you don't need the motorhome, we rent it out to other holidaymakers. Of course, the camper will look completely tip-top afterwards!
Does this appeal to you? Then is buy a motorhome perhaps a perfect next step after your motorhome holiday in Belgium!
View all rental campers
Number of persons: 6 Price from € 650 per week
Number of persons: 6 Price from € 650 per week
Number of persons: 4 Price from € 795 per week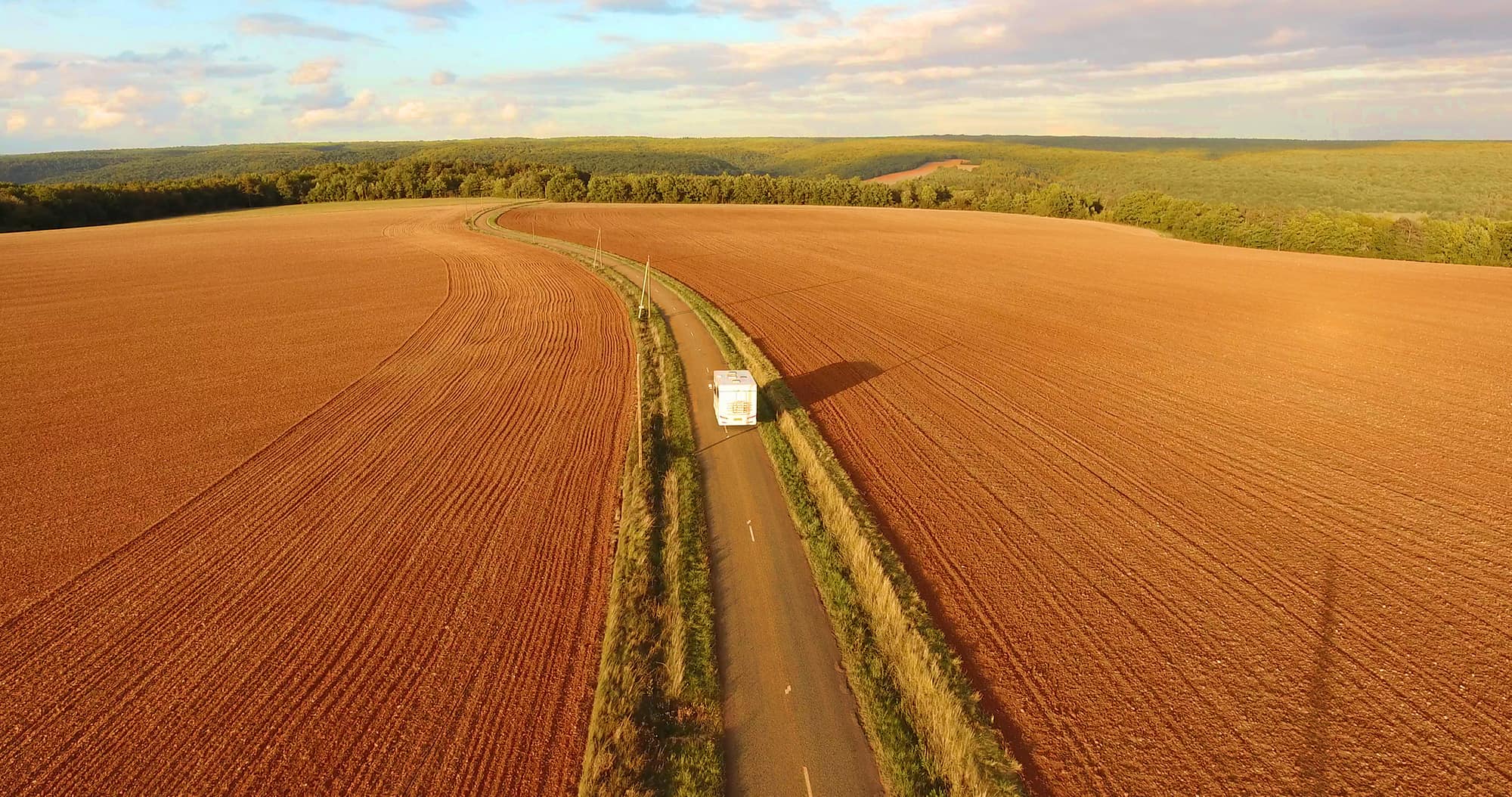 We are happy to help you!
Completely excited to go on a motorhome holiday through Portugal? Super! We look forward to working with you to find the perfect motorhome that meets all your requirements, so that you can go on a relaxed motorhome holiday to Portugal.
You can contact us by calling 0297-547007 or email to info@camperhuren.nl. You also have the option to contact us online contact formr if you have specific questions. We will then contact you as soon as possible!
Stay in touch
Would you like to stay informed about Camperhuren.nl? Sign up for our newsletter or follow us Facebook, Instagram, Twitter, YouTube of LinkedIn.
Contact