Despite the fact that the Elfstedentocht over the ice has been discontinued for years, it does not mean that you have the Eleven cities camper route also cannot take it off. Forget your skates and rent a camper! With the camper you can take a beautiful route through the eleven cities of the original Elfstedentocht. When you rent a camper from Camperhuren, you are assured of a successful Eleven Cities camper route. Do not wait any longer and view our extensive range of luxurious and comfortable motorhomes!
Rent a motorhome?
View our available campers

Elfstedentocht with the camper
The Elfsteden camper route passes all eleven cities of the Elfstedentocht, which are the following cities: Leeuwarden, Sneek, IJlst, Sloten, Stavoren, Hindeloopen, Workum, Bolsward, Harlingen, Franeker, Dokkum and Leeuwarden. When you are going to take the Eleven Cities camper route you are about 200 kilometers on the way. Of course you decide for yourself how long it takes you. Because you go on holiday with a camper, you also experience the ultimate freedom that a camper gives you. So the choice is entirely up to you whether you do several cities in one day or stay somewhere a little longer.
Sights for during your Eleven Cities camper route
The Eleven Cities Monument. A bow of honor for all participants who have completed the tour. It is a tile bridge consisting of more than 7000 tiles with images, names and years of the participants. If you look at the bridge from a greater distance, the thousands of portraits form a new image of skaters chasing each other.
The 'Lady of Stavoren'. In Stavoren you will find a bronze statue of a woman who peers into the horizon with one hand above her eyes. This statue, made by Pier Arjen de Groot, represents the famous saga of the 'Lady of Stavoren'. The city of Stavoren flourished in the Middle Ages thanks to trade with England, France and Scandinavia and has a nostalgic charm.
The Eise Eisinga Planetarium. The Eise Eisinga Planetarium indicates exactly the position of the celestial bodies. Wolkammer Eise Eisinga worked on it for seven years in the eighteenth century, hoping to make astronomy easier for ordinary people to understand. It is the oldest working planetarium in the world.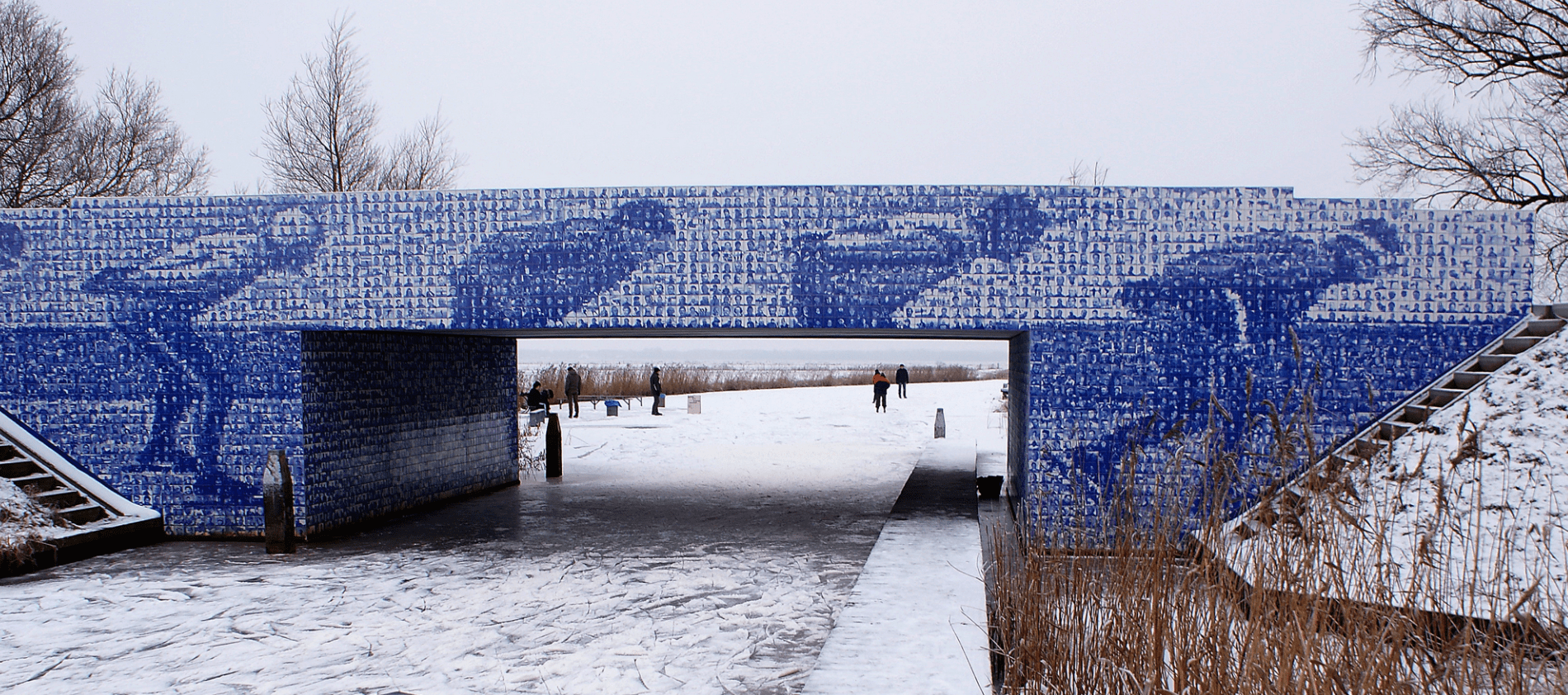 Which camper do you take on the road?
Does the Elfsteden camper route sound like something to you, but you have no idea which camper you want to take on an adventure? No problem! We are more than happy to help you find your ideal camper. First of all, the question with how many people you want to travel with. Camperhuren.nl offers campers for two to six people. Then you look at which category best suits your needs. We divide our motorhomes into the following categories:
Based on this information, there are ultimately a number of campers that you can choose from. Together with you we look at which motorhome suits you best and discuss the options.
Practical extras for during your Eleven Cities motorhome route
Do you not have something at home, but would you like to use it during your trip? Camperhuren.nl offers a lot practical extras that you can easily rent for during your trip. Think of: a skottel braai, an Omnia oven or a navigation system. You also have the option of having us take care of the final cleaning, so that you can retain that relaxed holiday feeling even longer. Would you like to know more about these practical extras or more information about the use of a camper? Download our app in the Google Play Store or in the Apple App Store.
Comfort packages
Do you want to pamper yourself extra during your Elfsteden camper route? Buy one of our luxuries comfort packages! We have comfort packages that consist of: food & drinks (Lazy morning package, Snack package, Drinks package and Surprise package), linen (Bed set and Towel set) and kitchen utensils (Kitchen package Basic and Kitchen package Luxury).
How does renting a motorhome work?

Why Camperhuren.nl?
Renting a camper at Camperhuren.nl offers many advantages. To give you an overview of these benefits, we have listed them for you below:
All our campers are self-sufficient with their own shower, toilet and kitchen.

The campers are a maximum of four years old and fully equipped.

You drive all kilometers free.

During your trip we are available 24 hours a day.

Our campers are neatly maintained at an authorized Fiat garage.

At Camperhuren.nl you are allowed to take a free test ride prior to the trip as standard.
Curious about other camper routes in the Netherlands?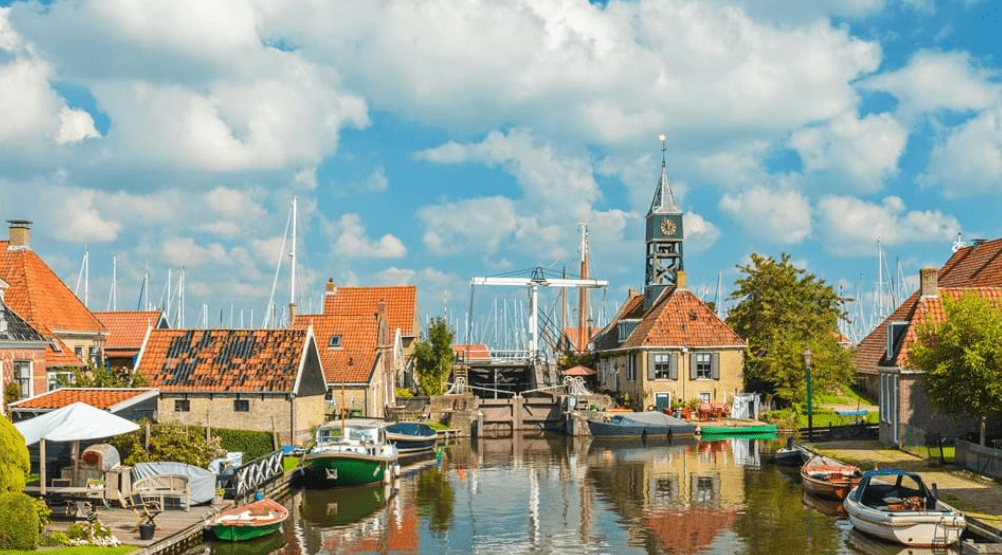 Buy a camper at Camperhuren.nl
After the rental season, most campers go on sale at Camperhuren.nl. So would you like to take even more routes with the camper in addition to the Eleven Cities camper route? Then buying a camper might be something for you! We offer four different types of camper vans for sale: