Camping in October
You want to go out in the autumn with a motorhome. Get away in your own country or cross the border for a week? With a motorhome you have the freedom to make that choice. stay in The Netherlands, then a tour of the Netherlands is a great idea. Or choose 1 of our provinces, for example Zeeland. In Zeeland you will find historic places, you can relax and get a breath of fresh air on the coast or take a look at one of the lovely Zeeland villages with their sights. The range of campsites and motorhome pitches is large.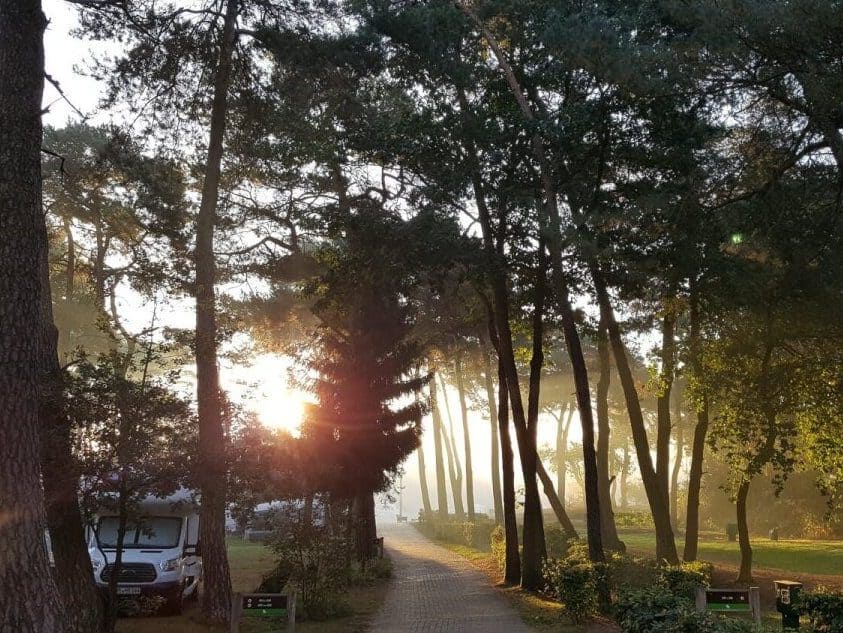 If you go a little further with the camper from home, then Germany en Denmark beautiful destinations to travel around with the camper for a week during the autumn holidays. To our inspiration pages you also get great ideas for a week in the Netherlands or Europe during the autumn holidays with the camper. Or read below, after our range of campers, about a wonderful week-long road trip through Zeeland.
Which motorhome suits you?
Before you determine your destination, it is of course useful to make a choice from our campers to make. What is the composition of your travel group? Do you want a spacious motorhome such as a Comfort plus? Or rather a compact camper such as a Compact transverse? If you take your dog with you, you can do so in the Comfort single bed type. All our motorhomes are self-sufficient with their own kitchen, shower and toilet.
View your camper for the autumn holidays
RV Route in Zeeland

Zeeland is a wonderful province to visit with a camper. Tour the Zeeland islands. Make a stop whenever you want at the most beautiful views and walk or cycle along the extensive beach. Breathe in the salty air, while a song by Bløf plays in your head. Curious about inspiration for a fun road trip for the autumn holiday with a camper? This trip is completely in line with that.
Day 1: Zierikzee, Burgh Haamstede and Nieuw-Haamstede. Start in the most northern island of Zeeland. Visit the old harbor town. End the day with a walk on the beach.
Day 2: Veere and the Veerse Meer. Via Neeltje Jans to beautiful Veere.
Day 3: Oostkapelle and Domburg. Start with a walk around Westhove Castle and stroll through the pleasant center of Domburg.
Day 4: Vlissingen and Middelburg (via the coast of Westkapelle and Zoutelande). Along the Noorderhoofd Lighthouse to Vlissingen. Then discover the rich past of Middelburg with a city walk through the Zeeland capital.
Day 5: Goes, oysters, Biervliet and Groese Polders. Enjoy a walk along the city harbor of Goes. Taste the fresh oysters at Oesterij Yserke and drink a beer at De Drie Koningen in Biervliet. You can spend the night in Groese Polders.
Day 6: Drowned Zwarte Polder and Cadzand. Take a nice walk through the Verdronken Zwarte Polder nature reserve and eat a snack at a beach pavilion in Cadzand.
Day 7: Lock and back home. Walk the Red Light District along Fort Nassau and have lunch in the beautiful town of Sluis before returning home.
The detailed route can be found on the website of Travel report. We have selected the campsites and motorhome pitches for you. Download the app Camper contact and you can easily find more tips for a nice camping or motorhome place in Zeeland.
September 2022