Always the holiday feeling in a camper
Whoever says you have to go abroad to go on holiday is really mistaken. If you are going to rent a motorhome, your holiday starts right at your doorstep. Whether it is abroad or in the Netherlands. You can determine your destination per day with a camper. You always have a holiday feeling in a motorhome. Another blog from Camperhuren.nl with destination The Netherlands, because there is so much to experience in our own country. We take you on a journey during a tour of the bulb fields.
So many scents and colors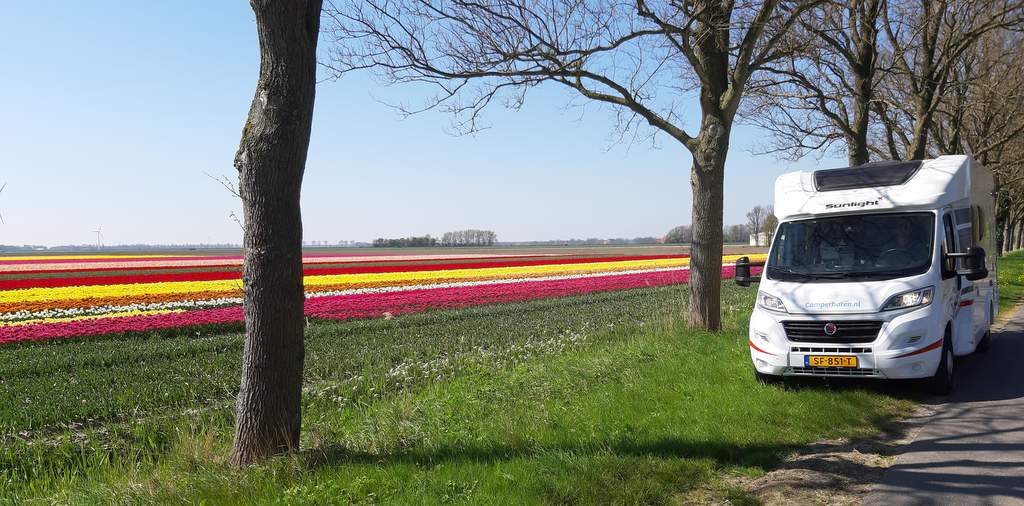 You immediately fall in love with the Netherlands when you drive through the bulb region, because all your senses are stimulated by the beautiful colors and delicious scents. In this blog you will find tips for nice routes, known and unknown places and of course a nice campsite or practical motorhome close to the destination.
Bulb regions in the Netherlands
When you think of colorful fields with flowers, the image of the bulb region around almost always comes to mind the Keukenhof in Lisse North Holland forward. But for a nice trip with your luxurious comfortable camper van Camperhuren.nl along bulb fields, you can visit several regions in the Netherlands during your motorhome holiday. You will also find beautiful blooming fields in Drenthe, Flevoland and even in Zeeuws Vlaanderen.
Flower Tour Bollenstreek - Lisse
Tulip route Flevoland 2022 – Dronten, Lelystad, Swifterbant and Zeewolde
Tulip festival 2022 - Noordoostpolder
De Tulpenroute.nl - Kaag en Braasem
Tulip route Drenthe - Beilen
Tulip fields Zeeuws-Vlaanderen
You can find a complete overview of the most beautiful tulip fields and bulb fields on www.reisoutes.nl .
Campsites and motorhome pitches along the route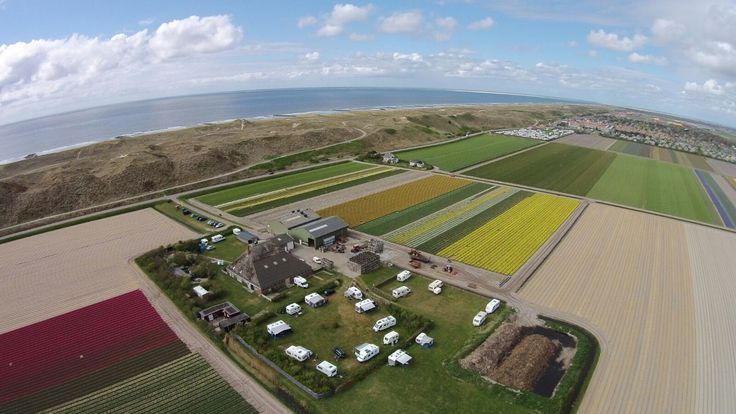 Below you will find a selection of nice places to spend the night with your camper on your tour of the bulb fields.
Camper place "The green heart" in Abbenes has many good reviews on it Camper contact.
Opposite camping and cheese farm Mariekerke There is a small bulb field in Meliskerke, Zeeland, full of tulips of all colors and types.
Want around the Keukenhof put down the camper? Then you will find on this website the best places for a short or long stay.
You can visit the bulb fields in Flevoland from the child-friendly mini campsite Het Ruttenshoekje.
Camping de Molenhorst Beilen in Drenthe is an ideal place for a campervan holiday and a great starting point for your visit to the blooming fields.
Picking garden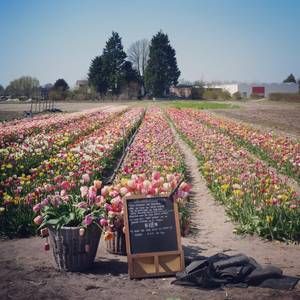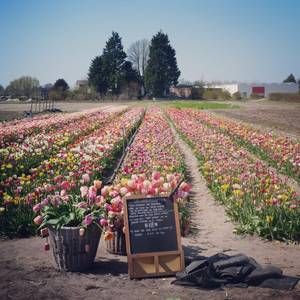 What could be more fun than putting together your own bouquet of fresh flowers and putting it on the table in your camper! You will find picking gardens at various places along the tulip routes. Annemieke's Pluktuin in Hillegom you really should not miss, because at this flower grower you can choose from thousands of flowers. You will also be impressed by the flower cultivation. Here you will find an overview of all picking gardens in the Netherlands.
The best time of the year
The start of the season depends on winter temperatures. Between mid-April and mid-May is the best time of year to visit the bulb regions. But the flowers can also be in bloom from the end of March. If you want to be sure of flowering fields, check out the various websites in advance.
Respect for the farmers
Sometimes it is busy along the route. Therefore, make sure you take each other and farmers into account, who while you enjoy the fields are just working and can pass you with a tractor. You will often find a parking space nearby, where you can temporarily park the camper. Due to possible damage to the tulips, it is not allowed to enter the fields and / or to pick tulips. In places where it is allowed, this is clearly indicated with signs.
Do you want to rent a motorhome?
Would you like to experience a tour of the bulb fields yourself in a camper? Camperhuren.nl rents out more than 40 luxury young motorhomes for 2 to 6 people. All campers are equipped with a kitchen, toilet and shower and at the end of the rental season the campers are also for sale. Take a look at our site or visit our location in Aalsmeer.
November 2021